Nextiva Reviews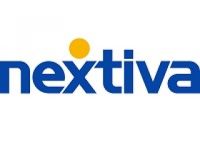 Nextiva is a company which calls themselves the #1 Business VoIP Phone Service Provider with a goal of simplifying business communication by making fax services as simple as sending an email.
VoIP, or voice over internet protocol, is a service which allows voice communication to travel through internet networks, and is changing the way many households utilize their telephone services.
Extending this use of VoIP to include replacing standard dial up telephone fax services for both businesses and personal use is becoming very popular, with companies like RingCentral, Vocalocity, and Jive joining Nextiva as providers.
These companies promise that using internet based telephone services makes sending a fax "as easy as sending an email." The website says that VoIP fax is far more reliable than using a standard fax machine. You will never suffer from paper jams, systems errors, or busy signals.
When you create your account, you will be asked to choose an available phone number based on the state of residence and the chosen area code. If you have an existing fax number you would like to transfer to their service, you must call and speak to a team member directly. Once you have created your Nextiva account, you can login to it from anywhere in the world using any internet connected device both send and receive faxes.
If you are interested in signing up for a Nextiva account, they are currently offering a free trial where you can try out their services for 30 days. At the end of the trial, you can purchase an annual membership for $4.95 per month, or you can choose a month-to-month subscription for $8.95 per month.
There are no set up fees to get started and your membership comes with 500 pages per month. These pages are deducted from your account whenever you send or receive a fax. If you go over your 500 pages, you will be charged 3 cents a page.
Customers who have any issues, questions, or complaints can contact Customer Service or you can use their online chat services to receive support from their team.
If you have any experience with Nextiva or their products, please leave your reviews below.
You may also be interested in
Nextiva Customer Reviews

Nevin C
Evil Contract: BEWARE do not use this service you won't be able to leave for 3 years. Early cancelation fees are the cost of your entire service!
Run away as fast you can! Never again will I let a partner sign a contract without double checking. They will lock you in for the next 3 years. Can't stand this service...took a long time to set up. You are stuck with any lines you purchase. It doesn't matter if you have less employees over time or something happens, they want the full service term payment to cancel. Which can add up to anywhere from $4,000 to $12,000 and the device return alone for 5 phones is $700!
As a logistics company that much to ship back phones is outrageous. This must be the only way Nextiva stays in business by locking you into three year contracts and preying on small businesses. The only thing that saves them is their customer service reps occasionally. Some are great others not so much. But after learning everything from trying to cancel service, I could never live with myself working for a business like this. We are a 100% service disable veteran owned business and we hold ourselves to very high moral standards. This company does not align with that.
There is no way to contact one person to deal with your issues. If you have an issue prepare to spend a minimum of 2 hours to months trying to figure out the issue. This is why artificial intelligence will continue to take over these types of jobs. All our time with Nextiva has been a waste of money we've had one phone activated out of the 6 for a long time now after downsizing and we don't need the other phones. If I want to cancel the 5 lines it is about $2600.
I am stuck with them for another 25 months, hopefully finding a solution with the FCC in the meantime. I know there is legislature in motion to make it a federal law to ban early cancellation with telecommunication providers. Please don't make the mistake of going with nextiva. You will be disappointed, burned out, and financially strapped. They are the absolute worst company I've ever had to deal with because of their contract. Save your small business!
I want to leave them as soon as possible. I feel taken advantage of.

Wade L
I tried getting into my VFax account to cancel it before the annual renewal. What a joke. Used the password in my password manager and, access denied. Reset the password and tried logging in immediately after, access denied. Tried resetting the password a second time and immediately returning to log in, access denied. Can't cancel. Can't use. What a scam.

Yehoyada C
contract designed to steal your money!!
not recommended!

Richard
It's easy to use, it's never down, and the sales and service reps are clued up and professional.

John
Nextiva is not a carrier but a reseller
"Nextiva Inc is a reseller or VoIP provider to whom I ported my number years ago. Nextiva without my knowledge or without informing me as a customer gave my number to a carrier call XO communications. Nextiva said that except for a CSR is up to XO communications to port out my number to Tmobile.
However Tmobile has requested XO Communications several times my number to be ported, but XO Communications has refused or not responded to Tmobile multiple request. Nextiva's customer representative keeps given me misleading information and keep telling me that the port may take 2 to 4 weeks, which is not what the FCC rule says.
Nextiva and XO Communications are not porting out number coming up with a different excuse each time I call Nextiva customer support representative. The request to Nextiva Inc to port out the XXXXXXXXXX number to T Mobile was made on January 29, 2016, Supposedly, and finally XO Communications (the carrier that works for Nextiva) yesterday (Feb 02) said that the porting was ok after a Tmobile person talked over the phone to a XO Communications support person (The XO Communications even gave a ticket number to Tmobile, Ticket No. 14838912).
I call Tmobile today and Tmobile communicated to me that XO Communications came with another rejection. The point is that Nextiva today, Feb 3rd, charged me for a service I don't want anymore and that it should have been cancelled already at least two days ago, after they suspiciously had refused to port out the number for more than 3 business days . See bill attached.
Nextiva is charging me money, even after a Nextiva manager, named Chris with direct telephone number 4807259589 assured me on February 1st around 5PM eastern time that they were not charging me since he postponed the billing cycle. I would also like the FCC to examine if all the associated fees as a reseller "provider" that Nextiva is charging are legal.
Nextiva and its carrier are clearly abusing me as a customer and not complying with the FCC by not doing a simple port out in a single business day. Be aware that Nextiva is just a reseller Thank you John J Martinez

Ricky
VoIP Perfect for my business.
Would definitely vouch for Nextiva's service. It does what it is supposed to and there's no hidden surprises with the billing. I love the apps, because they make life easier.

Trev
My law office is growing and Nextiva has been our provider since the start. It's a great phone service for business and I can only say good things about it. The pricing each month, the iPhone app, and the people in their support department are all terrific.