Next Vacay Reviews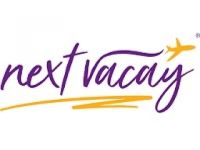 Next Vacay, found online at NextVacay.com, is a travel company and website which promises people access to the best possible airfare deals that will become available throughout the year.
How Does Next Vacay Work?
According to the website, the creators of Next Vacay loved to travel and loved a good travel deal even more. But they understood that the amount of time and effort it took to hunt down the best value travel deals was exhausting, and when it didn't always result in travel deals people wanted, they could become so discouraged they wouldn't travel at all.
The creators of Next Vacay had what they believed to be a reliable system for finding these travel deals throughout the year, so they decided to create a website where they could share these deals with others.
To get started all you have to do is provide their site with the name of the nearest airport to you and their system will search multiple travel databases and systems and alert you by email whenever they find one. If you like the deal, you will book your flight directly with the airline.
Their website says that they have found deals including $300 tickets to India and $600 tickets to Barcelona, and their service includes domestic flights as well.
Cost/Price Plans
This company says that in order to become a Next Vacay member customers will be required to pay a $25 Annual Membership fee.
This membership fee will get members an unlimited number of deals throughout the year and all brand new customers will automatically be given a free 30 day trial of this service so they can test out the types of deals they will receive for themselves and they can decide whether or not they want to remain members before they ever pay their first membership fee.
Refund Policy
This company says that their membership comes with a 6 Month Money Back Guarantee, which states that if there is any reason that customers believe they did not get their money's worth from this service, they are welcome to request their money back.
Unfortunately this company provides their customers with no set of legal Terms and Conditions at this time, making it difficult to know exactly how binding this policy is to this company.
Customer Service Contact Info
Customers who would like to contact Customer Service with any questions, concerns, or complaints can do so by phone at 678-616-8657, by email at [email protected], or by using their website's Live Chat feature whenever it is available.
Reputation
Unfortunately at this time the only reviews available for Next Vacay appear to be from travel bloggers that are affiliates of this service, meaning that they receive some sort of payment or commission when their visitors sign up for this service. This makes it impossible to know how biased or unbiased these reviews might be.
In addition because this company does not provide their customers with any information about how their "system" actually works, customers do not know whether they will receive any better deals from this service than they would from Groupon Travel or another similar free service. And with no legal Terms, their Refund Policy is not guaranteed.
That being said, this company is only charging customers $25 for a year's membership, they provide a 30 day free trial before you ever pay your membership fee, and the deals they send to you come directly from the airlines themselves, not from some third party booking agent. Customers who are interested in trying this service for themselves should feel fairly comfortable.
Competitors and Alternatives?
There are many different available travel apps, websites, and even travel clubs available online which promise to provide people with access to special pricing for airfare and other vacation deals, so customers will have no lack of options. Some popular alternatives include Hopper, Skyscanner, and many others.
If you have any experience with Next Vacay or their services, please leave your reviews below.
Next Vacay Customer Reviews