NewEgg.com Reviews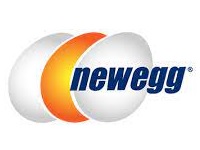 NewEgg.com is an online marketplace that according to their website is committed to offering superior shopping experience, rapid delivery, and stellar customer service in order to become the most trusted marketplace on the web.
NewEgg.com states they are an award winning website that offers more than three million different products in categories like PCs & Laptops, Computer Hardware, Electronics, Cameras, Software, Gaming, Cell Phone, Home & Outdoors, Automotive, Office Products, and Accessories.
How Does it Work?
Their website offers items from well known brands such as Panasonic, Logitech, Belkin, Samsung, and more, and allows you to search for item by brand, category, price, and other filters so that you can best find the item you need.
NewEgg.com also says that for their products they provide detailed specifications, how-to explanations, over 2 million customer reviews, and high resolution photo galleries so that you can feel confident that the product you are purchasing is right for you.
However, if you order a product from NewEgg.com and have complaints or issues with it, they do accept both returned items and will exchange items.
In order to make a return to NewEgg.com, you must closely follow their return policy, which you can find on their website. No return or exchange will be processed without the Return Merchandise Authorization number, which you must take specific steps to acquire.
But once you have your RMA and follow the return procedure, refunds will be processed within 3-5 days of your item being returned to NewEgg.com.
If you're exchanging your item, your replacement item will ship 1-2 days after your original item is returned.
If you have any experience with NewEgg.com or their services, please leave your reviews below.
You may also be interested in
NewEgg.com Customer Reviews

walter g
I got a good price on a gaming computer 14 months ago but now the unit is starting to make so strange noise and I expect it to fail anyday now, of course the warranty has expired.

Richard S
Highly recommended for electronics
Highly recommended for computer parts and electronics. I ordered the majority of my pc parts and they all came very quick and working great!

Alex B
Wide range of electronics available, all at good prices. It's pretty tough to find an online retailer that beats their prices although it's usually possible to find one around the same price point. Ordered 2 products from now and the one time I needed support they were very helpful.
Even better option than Amazon in my opinion

Jimmy
I don't think I've ever seen better prices
I'm an avid PC gamer, so a lot of money goes into shiny new hardware. When I'm not buying it secondhand to save a few bucks. Newegg is my immediate alternative. The shipping is quick, the returns are easy (or so I'm told, never had to return anything), and the prices are, as the title implies, pretty unbeatable.
Techies of all calibers should have Newegg in their purchasing repertoire.

Sam P
I have used NewEgg for a number of years and they consistently have good or better prices than the competition. I have built many computers and most of the parts came from NewEgg. So far 132 computers under my belt. The Router I bought from them hold up well and works consistently.