New England College Online
New England College Online Reviews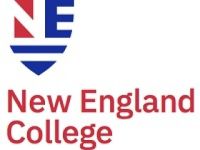 New England College Online is a department of New England College that specializes in distant learning programs which give people the chance to earn advanced degrees on flexible online schedules.
How Does It Work?
Prospective students must apply to the New England College Online programs the way they must for any other college degree program. However, unlike many other graduate degree programs, admission is not based on test scores, but rather on an applicant's past school performance, resume, reference letters, and more.
Once you are accepted into your program, they promise that you can expect small classes, personalized attention from professors, flexible scheduling, and much more.
Cost/Price Plans
Their website quotes the entire cost of their graduate program as $24,080, including the cost of application fees and books required for the classes, and the 36 credit hours required to finish the program. Financial Aid is available; their website has more information.
Refund Policy
New England College Online does offer a Refund Policy, which states that as long as you cancel your classes before they begin, you are eligible for a 100% refund. The longer you wait after the beginning of class, the less your refund will be. Students that attempt to drop classes after the third week will not be eligible for any refund.
Customer Service Contact Info
The NEC website offers a wide variety of ways to contact their Customer Service, but they offer different phone numbers and email addresses based on the type of question or concern you have. Prospective students should refer to their website for more details.
Reputation
NEC promises their students that their programs are fully accredited by the New England Association of Schools and Colleges through its Commission on Institutions of Higher Education. This organization says that it is recognized by the US Secretary of Education.
Competitors and Alternatives?
There are many different schools offering online distance learning programs, including Southern New Hampshire University, Argosy University, and others.

If you have any experience with New England College Online, please leave your reviews below.
New England College Online Customer Reviews