Net-a-Porter.com Reviews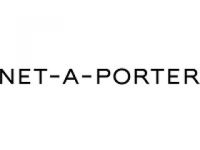 Net-a-Porter.com is a website and company that describes itself as the world's premier luxury fashion destination, giving people access to high quality, in-demand fashion accessible online.
How Does Net-a-Porter Work?
The creator of Net-a-Porter.com, Natalie Massenet, was at one time a journalist for the well-known fashion magazine, Women's Wear Daily. While working there, she formed the concept of giving people the ability to shop the way they wish they could – by looking through professional, magazine quality editorial fashion spreads and being able to simply click on a piece to purchase it.
So she created an online fashion magazine where all the pieces customers see are available to purchase online. Since it launched in 2008, it has grown to now include an audience of more than six million people across the globe throughout its original website and its subsidiaries.
Customers can go to their website and search through their products just like they would at any other fashion retailer, by category including What's New, Designers, Clothing, Shoes, Bags, Accessories, Lingerie, Sport, Beauty, Gifts, and Magazine.
Mobile Options
At this time, the Net-a-Porter website and magazine are available through mobile apps on both iOS and Android smart phones and tablets, and the apps will allow customers to save lists of their favorite products and purchase items directly through the app.
Cost/Price Plans
The apps for this company will be free to download, as well as to keep lists of your favorite products.
The prices for the clothing and accessories you will find on this website will certainly vary in price, though it is important to note that because this company specializes in high quality designer fashion, customers should expect that the price points will be higher than what they will find at many other online retailers.
Refund Policy
Because Net-a-Porter.com is an online retailer, they do promise their customers a reasonable Return Policy for those who are unhappy with what they have received.
The website says that you can try on your purchases in the comfort of your home, and if you do need to return them, you have 28 days from the date you received your order to send it back for a return or exchange.
They just ask that all returned items are returned new, unused, and with all the Net-a-Porter and designer garment tags still attached. Items that are returned without the tags attached will not be accepted and will be sent back to the customer.
Customer Service Contact Info
Customers who would like to contact their Customer Service team with questions, concerns, or complaints can do so by phone at 877-678-9627, by email at [email protected], or by using their website's Live Chat feature when it is available.
Reputation
When looking for customer reviews of this company online, it appears that many of the reviews are mixed in nature and tone.
Though this company is well liked and well respected within the fashion and online retailer industry, some customers have complained that actually successfully receiving a refund can be a complicated and difficult process.
In addition there are some complaints about frequent mistakes being made with the company processing additional duty and tax on international orders, when they shouldn't, and international customers should be aware that these costs cannot be refunded, so many customers have found out that sometimes it will effectively cost them more than a hundred dollars to try on a piece of clothing and send it back when it doesn't work.
Competitors and Alternatives?
There are many online retailers and in person retailers that specialize in selling designer products, including SSense.com and many others.
If you have any experience with Net-a-Porter.com or their products, please leave your reviews below.
You may also be interested in
Net-a-Porter.com Customer Reviews

NOS4A2
Worst customer service and returns policy/ system ever. I called 5 times over 2 days to get a returns label waybill label. They kept sending me a proformer paperwork. They assured me it had been escalated and would be made a priority. Don't bother. They will say anything to get you off the phone. I also emailed them, no response.
Over 30 hours waiting and still no label. The courier can't take the return without this. If Net-a-porter had bothered to include this return label in the box, I would not be having this problem. They have gone down hill so much. Spend your money at Matches or FarFetch. They both give great customer service.

anna l
my husband ordered me over priced bath salts $300 as a gift. It arrived in a lovely box. It must have cost more than the items inside. I prefer my 20 lb bag of bath salts from amazon over this any day. I complained and they did nothing to resolve the issue.