Natren Healthy Trinity Reviews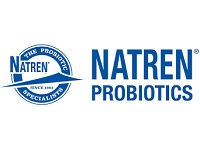 Natren Healthy Trinity, found online at Natren.com, is a nutritional probiotic supplement that the company describes as an amazing three-in-one probiotic supplement and as the most popular product in the Natren line.
How Does It Work?
Probiotic supplements have recently grown extremely popular as many people in the US today are believed to have health conditions and symptoms that result from an unhealthy ratio of bad bacteria to good bacteria in their digestive tracts.
Probiotic supplements intend to fix this problem by replacing and increasing the good bacteria in your digestive tract.
The Natren website says that their probiotic supplement uses a unique proprietary Trenev Process to provide "unmatched survivability and stability of the live bacteria."
This process uses "an oil-matrix system to micro-enrobe each of these three super strains of beneficial bacteria to keep them separated, noncompetitive and virtually 100% protected from the stomach's gastric juices."
Ingredients and Side Effects
The Natren website says that their supplement includes three different strains of probiotics, including: 5 billion cfu of Lactobacillus acidophilus, 5 billion cfu of Lactobacillus bulgaricus, and 20 billion cfu of Bifidobacterium bifidum. These three strains are all well-known and popularly used strains of probiotics.
Customers who are new to probiotics should know that when they first begin taking these supplements, they may experience mild bloating, gas, or digestive gurgling. This is all very normal, however, and shouldn't last long. But if users feel as though these side effects continue more than two weeks, or if you have any symptoms of allergies, they should discontinue taking this supplement and speak to their doctor.
Cost/Price Plans
Currently a 30 capsule supply of this probiotic is priced at $69.95 and the prices only go up in scale with the larger volume that you purchase.
In addition, their website says that a $12.95 packaging charge is added to all orders to cover the cost of a Styrofoam box and cold packs that act like a mini cooler box to keep the probiotics alive in transit through the free 2nd day delivery.
Refund Policy
Their website says that any first time customers who are dissatisfied with their purchase are welcome to contact their Customer Service team by either phone or email during the first 90 days from the date of purchase to take advantage of their Money Back Guarantee. This Guarantee is limited to first time customers, and one refund per household.
Once your return has been received and inspected, customers will be emailed regarding whether or not your refund has been approved or rejected, and if it has been approved, the estimate of how long it will take to process your refund.
Unfortunately this policy is only available for customers who purchased their product directly from their website. If you purchased your Natren from a store, you will have to see what policies the store has in place, and adhere to those.
Customer Service Contact Info
Customers who wish to contact their Customer Service team with any questions, concerns, or complaints can do so by phone at 866-462-8736, by email at [email protected], or by submitting them directly to the website through their Contact Us link.
Reputation
We find that the Natren Healthy Trinity has largely positive customer reviews at this time. Most customers appear to really like this product and believe that it is effective, but there is a small pocket of users who are very vocal that they believe this product is ineffective.
Before customers start on any probiotic regimen, however, it is important to speak to a health professional.
Different strains of probiotics will benefit different health conditions, and customers should take probiotics for different lengths of time depending on the severity of their health condition.
In addition, though many companies that manufacture and sell probiotics say that people should be taking probiotics indefinitely, the reality is that most health care professionals believe that they should only be taken for long enough time periods to build up your healthy bacteria, and then the regimen can be discontinued.
More information is included in the article The Truth About Probiotics: Should You Be Taking Them?
If you have any experience with Natren Healthy Trinity, please leave your reviews below.
You may also be interested in
Natren Healthy Trinity Customer Reviews

Jimmy
Great customer service! Received my shipment in a matter of days, in a styrofoam container, and in dry ice! It arrived cold just like a probiotic should and just like Naren said it would. Excited to share my results!

Shannon
I've been on a probiotic binge and found Natren on Twitter. A friend of mine reposted a blog of theirs, and I was so impressed on the amount of knowledge that single blog had. So I did a bit more research on the company and what they offer, and really got a great understanding of their probiotics. First things first, probiotics NEED to be refrigerated and half of these other probiotic brands don't enforce or even say to keep the probiotics cold! So, it just made sense to try to product out and I've now been a customer for 10 months!

Kathy
Yummy! Vanilla Probiotics
Recently I made the choice of living a healthier lifestyle. Which, led me straight to Natren Probiotics via their Pinterest profile! And more specifically, their Healthy Tummy probiotic capsules. I've tried plenty of "flavored-filled" probiotics and supplements, but none have tasted this great. Supporting my digestion system one French vanilla wafer at a time!

Jamie M
I never thought good health could come in such a small package! I take Natren Healthy Trinity every day and my stomach doesn't feel so bad. As a result, I have more energy to carry on with my day. I'm more active and energetic. SO grateful for Natren!

Sean M
Feeling Better - Well Worth the Price!
Since I started using Natren Healthy Trinity, I just feel… better! My stomach issues have mostly subsided and continue to improve over time. I've used other probiotics and they never made me feel this good. Sure, Natren costs more than the average "probiotic" on the market, but it just goes to show you: you get what you pay for! At the end of the day, can you really put a price on your health?