Nanny Lane Reviews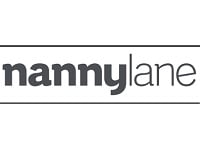 Nanny Lane is a service whose creators state aims to provide a better solution to childcare by connecting qualified nannies to families. Nanny Lane currently operates 8 select major metropolitan areas throughout the US.
How Does Nanny Lane Work?
With Nanny Lane, families can run a background check to ensure safety, partake in a nanny share program with other families to keep costs down, and use Nanny Lane's payroll service to make payment simple.
The company states it prioritizes keeping both families and nanny's safe, and offers a comprehensive background check for $25, which includes a statewide and national criminal database search.
Nanny Lane is designed with ease of use in mind. Families and nannies can sign up for an account and search within their parameters for jobs and caretakers that meet their needs.
Cost and Price Plans
There are several costs associated with using Nanny Lane. The largest cost, of course, is your nanny's pay rate. Families set their own pay rates – Nanny Lane offers educational resources and guidance to help families set reasonable price points.
The pay rate that you ultimately decide to offer will depend on things like location, experience level, age and number of children, hours required, etc. Nanny Lane also charges $25/per background check.
Another expense is the Nanny Lane payroll service, which costs $55/month for your first household employee and $25/month for each additional employee. The payroll service ensures that you are doing everything legally and helps you and your nanny avoid any trouble with the IRS.
You may also opt to join the Nanny Lane PLUS Membership program, which costs $55/month and gives you hiring assistance, free background checks, and free access to the payroll service.
Nanny Lane is free to use for nannies who are hunting for jobs.
Customer Service
If you need to contact Nanny Lane, you can do so by e-mailing [email protected].
Customer Reviews & Complaints
Nanny Lane's website has a "Reviews" page where customers offer heaps of praise for the company.
Unfortunately, we have been unable to find positive reviews of Nanny Lane from either nannies or families anywhere on the internet except for their own website.
Their Facebook page offers some insight into why positive reviews are difficult to locate, as customers offer complaints about customer service issues in comments, saying things like "We have had an ongoing tax issue resulting from a lapse in filing process by Nanny Lane," "E-mail is a black hole," "There is no direct line to customer service," "Be careful with this site," and "I have an urgent issue with my payroll experience and we cannot get anyone from Nanny Lane to respond via e-mail."
It is also worrisome that one Reddit reviewer raises questions about potential Nanny Lane scams, saying "I don't like how there is very little info listed in the families' ads." Other nannies on Reddit claim that Nanny Lane offers "criminally low" pay.
According to reviews, you may also have issues if you wish to delete a Nanny Lane account – one reviewer complains that "[they] had to write to customer service three times before they would delete…[their] account and information."
The Bottom Line
Unfortunately, Nanny Lane is a tough service to recommend. While the company's website offers positive customer reviews and testimonials, it is concerning that we cannot locate positive reviews of Nanny Lane from other sources.
Customers complain about not being able to reach customer service and being unable to resolve important payroll and tax issues. Therefore, we suggest that you look elsewhere for the perfect nanny for your family.
If you have any experience with Nanny Lane or their services, please leave reviews below.
Nanny Lane Customer Reviews

Alexis
Stay away from their payroll service
While I did find two good nannies through the site, I have had nothing but problems with the payroll service that they promote.
They were supposed to handle all of my tax filings for both state and federal taxes and took the money out of my account but never filed anything causing me to receive a very large bill from the state as well as late fees and penalties for not filing.
The only way to get in touch with someone is by email and 9 times out of 10 they don't respond to the email and when they do nothing is resolved.

Mila O
8 months of having nannylane and still nothing
I was excited to try nannylane. The first time I signed up was to find a babysitter. I had so many messages from people wanting to babysit that it got overwhelming that I ended up deactivating my account.
Then I signed up again. This time I was signing up to be a babysitter to get some extra income. I applied for 21 jobs total. Out of the 21 jobs I applied for, ONE person replied back. It took them two weeks to get back to me. They acted like they were interested and told me what time to come in. I asked them what their address was and they never replied back. I've tried multiple babysitting sites and this one is the worst when it comes to finding a babysitting job.
For the parents looking for a babysitter, you won't have a problem finding lots of people asking to babysit. I'm very disappointed. People on there are rude and don't reply back. I took the time to reply back to everyone that wanted to babysit on my parent account before I deactivated because I know how that feels hoping to get a response.
Whether you are turned down or not, you parents on there should let the babysitters know your not looking for a babysitter anymore or you are interested.

cofqkd
Applicants sent not at all what I was looking for
Stated clearly in my post for a nanny with lots of experience with multiple kids who lived in my area. Almost every applicant they sent was either a high school girl who could not possibly have experience or handle multiple kids plus lived sometimes an hour away. It's like there is no filter at all, very disappointed.

JCook
Just say no & hire someone you or someone close to you knows personally.
I used NannyLane to find a nanny. Found 1 & paid $25 for a background check that I never received. I emailed them & got an email saying they sent the results to the nanny?! So I paid $25 for nothing. No number to call & talk to anyone & I have no way of knowing if this nanny is legit or a kidnapper.. Horrible.

Sonia
Hello,
I just had a bad experience in Nanny Lane. I contacted a family under Moore Family in El Paso, Tx. I was supposed to have an interview with them this week after I messaged them for the interview schedule, they started to ask if I could do some errands for them, and on the day of the interview they will reimburse me for my expenses.
Today they send me a check and it was fake, and I told them it was a fake check, they got really mad because I didn't deposit it in the atm. So I told them, that I didn't want to make more errands for them until the day of the interview, and then they told me that they don't want an interview anymore. So they are trying to get girls to do errands or I don't know.
But for me, it was a really bad experience, and that page is for nanny positions, not to be frauded.

Heather G
Horrible customer service! They are only concerned with collecting money not helping people:/