MyPhoto.com Reviews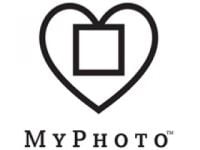 Myphoto.com was founded by Warren Struhl when he saw how few people took their favorite memories outside of their phone and into their lives. The team at MyPhoto is motivated by the idea that it should be easy, accessible, and fast to take your favorite photos and create a beautiful product with them.
They recognize the on-demand nature of society today and have tailored their services to meet this need. They ship worldwide, and have streamlined the process to take only minutes to create your product; not only that, you'll only have to wait five days to receive it.
Products
Myphoto.com offers a wide variety of options for your final product. From the materials they print on, to the display, to their white glove services, there is no shortage of what they're able to create.
Your photos can be printed on glass, wood, heavy duty canvas, or even metals like their high gauge aluminum. Their framing and matting options offer an equal amount of variety.
Completed photo products go well beyond traditional photo printing and include T-shirts, frictionless mouse pads, wall clings, ornaments, even glass printed serving trays.
If you have a larger project in mind, check out their white glove services. In including this category, they have certainly got all your needs covered:
They're ready to print big. Their Uber product line offers custom sizing, and can be printed up to 4x8 feet, on their metal, acrylic, and wood options.
They can preserve your memories, even if you don't have them in digital format. Plenty of people have stacks of photographs they love, but can't do much with because of the work required to digitize them. MyPhoto has it covered:
You can send them your photographs and they will digitize them and produce an HD quality print. Not only that, but they'll give you a memory stick containing your photos and even provide you a prepaid package to send your memories to them. For details on these services, you can email [email protected]
How does it work?
The process is simple, streamlined, and fast. Just select your desired end product, choose and upload your photo, enter your information, and check out.
For MyPhoto's white glove services, you'll want to call their custom product support line where they'll facilitate an order matching your needs. Even if you're sending in old photographs, they've made this just as simple, going as far as paying for your shipping.
Cost and price plans
Product pricing is primarily based on two things: materials printed on and size. For their Moderna Metal and Atrium Acrylic Block, pricing starts at $29, up to $99 for the largest sizes. Diamond glass prints start at $49.
Canvas Photo Scrolls, Wood Float Frames, Aurora Glass, and their wood grain coasters (for a set of 4) all start at $35 and up, dependent on size or quantity.
Their ornaments, both acrylic and wood, come in a canvas tote bag and start at $22.
The masterpiece float frame, embedded in wood, is available in either white or black and has two size options: 11x14", priced at $175 and 16x20" priced at $250.
Glass coasters come as a set of 4 and include a mahogany stand. Pricing is set at $45.
They have a wide variety of choices in their Metalux collection, with the classic Metalux frame starting at $25. Other Metalux options include their Metalux Occasions, Pets, and SOHO prints, all wood mounted and available from $49 and up.
MyPhoto's Galleri frames come with white matting and are available in classic wooden and metallic color options, both beginning at $59.
Atrium Acrylic trays are set with stainless steel handles and come in two sizes. The starting price is $89 for a 11x14" tray; 16x20" trays are available for $119. Atrium Acrylic frames start at $49 for an 8x8" print.
SUPERsoft Photo T-shirt prints are available in 4 sizes and are priced at $25, regardless of size.
Customer Service
Myphoto.com boasts customer service and satisfaction as their top priority. They offer a 100% Smile Guarantee, meaning if you have any issues with the product you receive, they'll make sure they fix it to your satisfaction.
If you have any questions about your product and aren't completely happy, you can easily reach them by emailing them at [email protected] or you can call them at 800-485-1760.
Online Reviews/Complaints
By far, the majority of their reviews are very positive. Customers tout the quality of the product, clear images, and unique finalized product.
After the product itself, many reviewers take note of the customer service. Even in less satisfied reviews, the customer often still takes time to mention the quality of customer care, and reliably fast and free shipping.
Though few in number, customers that weren't completely satisfied occasionally took issue with pricing. Any reviewers stating a defect with their product seem to have been preemptively contacted by the customer care team to fix the issue.
Competitors and Alternatives
A main competitor of MyPhoto is posterjack.ca. While they offer similar and numerous options, much fewer product examples are provided; thus making it difficult to determine exactly what product is the right choice, especially for customers unfamiliar with industry terminology.
Cgproprints.com, another printing service, also offers a satisfaction guarantee. Their products however, seem to focus on canvas, metal and traditional prints.
Bumblejax.com touts acrylic prints as their "flagship product." They do offer other printing options such as metal, wood and mounted canvas.
Where to Buy?
For most customers, buying online at myphoto.com is the most convenient and accessible option. Currently, they have one retail store located in Boca Raton, Florida; there it can be found in Boca Town Center.
Conclusion
With the highly connected world we live in today, it's easy to forget that our favorite moments can go beyond what we've captured on our phone, or what we've left stacked in old photo albums. Personalized photo printing services allow us to bring an extra dimension to our memories.
MyPhoto.com Customer Reviews

Grandma
I have ordered many times in the past and have always been satisfied, but I just placed an order and only received two items. I had put seven items in my cart and checked out. After finally hearing from customer service I was told I only ordered 2 items. How did I have 7 items in my cart at checkout then? Impossible to check my order history or call them. Bad customer service. They should be helping me find out why I am missing 5 items in my order!

Vincent P
Good Product Horribly Run Business Get Pics Elsewhere!
I have ordered from Myphoto.com in the past with a few issues - nothing deal breaking. This Christmas I placed an order during their Black Friday Sale on December 2nd. To date (12-24-19) I have not received my items. I sent the company two emails- the first almost 2 weeks ago and the other 2 days ago. They responded to neither. They did respond to my initial order status inquiry and assured me that I would receive my items by 12-24 and when I inquired again another stock email advised me not to worry "All Orders Placed Prior to 12-13 were guaranteed to arrive by 12-24". Some guarantee! I would not order from this company again or recommend their services. NO STARS!

Aline M
I really like their work when the order comes complete. It's Impossible to get in touch with them with a problem. So what happens? I'm stuck paying for products I didn't receive.

Bby P
Same as most they didn't not respond to any of my emails and my shipping info was never sent to me as well. Ordered on 12/3 and received it 12/15 well past their "fast" shipping promise. I worked for this company for a holiday season and they are a complete wreck during the holiday season it's honestly a mad house with orders being half done for days waiting for only one more item before it could be sent on its way. The photos themselves aren't great quality and I got a gift card from them THAT DIDNT WORK WHEN I WENT TO PAY FOR MY ITEMS.

Elizabeth G
I ordered on Nov. 26th; it's now Dec. 13th and I can't get an answer from them on when I can expect my order to ship, and whether or not it will be here in time for Christmas. I keep emailing and they say they'll get back to me but they never do. They gave me a link to their site with my order info and it says 'processing'. No info on when it will ship.
Great concept but very poor customer service.
Ordered on November 7th. It's December 12th, and my product has still not arrived. They promise "fast". Well, they have over-promised and have grossly under-delivered. I will never order from them again.
I placed an order on November 7th, and as of December 12th, the product has not arrived. It still remains to be seen WHEN the product will arrive and IF the quality will be acceptable. They certainly do not live up to their promise of being "fast". I also filed a complaint with the company back on November 7th, because when I entered my credit card information on their website, my card received fraudulent charges very soon thereafter and had to be cancelled. I advised MyPhoto that it appeared their online payment system was not secure. I will never order from them again. If I do not receive my order, I will report them to my state's Attorney General.

Major H
Same as others. Do not order from them
Ordered and charged on Nov. 24th. Still no action on the order as of December 3rd.

Thomas G
I ordered items from My Photo on November 15th. They advertise 5 days processing and then shipped. My credit card was charged soon after and because I was not paying careful attention it was more than 10 days later that I noted they had not sent a notice of shipping. As of Dec 3rd my order is still marked processing. They only respond with a computer generated form email saying they will respond soon but they never do. No way to contact a person. This is a scam, they let you upload your photos, order, immediately charge your account and then nothing comes and you never heard from them again.

Gary D
Poor quality Bamboo 5X7 box with acrylic photo
The box arrived and was not properly glued together. It was a birthday gift for my wife and it arrived on her birthday. I had to glue the box together or send it back. I chose to fix the box and complain to the company. The photo was also not properly aligned on the acrylic glass top..... sloppy work!!! I sent in a complaint to the company. They offered to give me a discount for their sloppy work. I will not buy from them again!!

Kathleen F
Terrible Product and Non response Customer Servive
I made several orders of family members for Christmas presents. My $79.00 acrylic order of my parents was terrible because they cut off the top of their heads. The orders I made of modern metal had problems also. The one of my husband and I was slightly out of focus and a small hole and the one of my son and me had lines going through his eyes. I've sent emails and have had no replies. These are Christmas gifts so I'm extremely disappointed having had spent allot of money and unable to give them as gifts.
Kathleen Fernandez