MyHeritage.com Reviews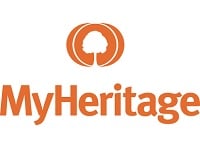 MyHeritage.com Customer Reviews

David K
I opted for a 30-day free trial on November 6 2018, did not like the site and cancelled two days later but got no confirmation. Instead they took 108 UK pounds from my account on November 22 2018. My bank has blocked them and is trying to get me a refund. What are Visa and MasterCard doing about these people?

Rosemarie S
I am try to get a hold of anyone, anyway possible to get a refund on the 119.40 they charged me for a whole yr. for the subscription. It is impossible to contact anyone, the phone number I saw on this page is not a correct phone number, there is another phone number I found on line for this company 1-800-987-9000, you can only get thru to someone is you have an account number. The 2 week free trial sign in is now invalid, you can request instructions to reset the password but they NEVER send this information, so without the information they require to get to someone, you cannot get to anyone !!!!! .I finally found a place on their site, it is very well hidden, to complain. I have not heard anything from this company. I am so frustrated grrrrrrrr…… I was 3 days past the free trial, I forgot to cancel, that's my fault. But I would have never been able to cancel within the time allowed, because they make it impossible to contact them !!!!!

Dee G
I have canceled with MyHeritage.com 2X's and still, I get emails and ads from them. I started with this site in 2014. It kept telling me of people that might be related but I couldn't get rid of those suggestions. I tried to contact them, no help. I've canceled and request they shut down my site, totally, since they've lost info I had collected and are nonresponsive. Charged me again and I finally had it.
I now use another site and am pleased with it.