MyGiftCardsPlus Reviews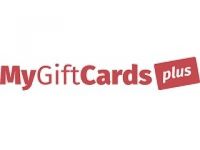 MyGiftCardsPlus is a partner company to Swagbucks which promises people the ability to purchase gift cards while getting cash back and rewards points opportunities.
How Does MyGiftCardsPlus Work?
Many people may already be aware of the company called Swagbucks, which offers their customers the opportunity to both earn cash back and rewards points opportunities whenever they use their platform to shop at their online partner websites.
MyGiftCardsPlus is a gift card retailer that gives their customers the opportunity to purchase gift cards to more than 100 different merchants.
Each and every time you purchase a gift card from their website, you will receive valuable SB points which can be accumulated and then redeemed at Swagbucks.com for free gift cards or PayPal cash. &nbsp
&nbsp
Their website says that though they understand that the most popular reason for purchasing a gift card is often as a gift for a loved one, they recommend buying these gift cards for yourself when you are planning on making a purchase, as this gives you twice the opportunity to earn SB.
In addition, their electronic gift card options gives you the ability to use your gift cards immediately, without waiting for shipping.
If you are not currently a member of the Swagbucks platform, you will need to create a membership there in order to take advantage of the benefits being offered by this partnership.
Cost/Price Plans
Because this company is selling gift cards, the amount of money you spend on this website will depend on the gift cards you purchase and the amounts of money you choose to place on those gift cards.
Membership to both MyGiftCardsPlus and to Swagbucks are free of charge for customers, as these companies both benefit when you use their platforms to make purchases.
Refund Policy
Unfortunately all gift card sales are final, so customers will not be able to make any returns or cancellations of these products and refunds will not be an option at any time.
If customers have any issues redeeming their cards at the various retailers, then you should contact their Customer Support team as soon as possible by email in order to get assistance.
Customer Service Contact Info
Customers who wish to contact their Customer Service team with any questions, concerns, or complaints can do so by phone at 855-825-6893, by email at [email protected], or by submitting them directly to their website through their Contact Us link.
Reputation
There are not that many reviews available for MyGiftCardsPlus at this time, but there are lots of reviews for Swagbucks.
In general, Swagbucks tends to be a popular and well liked website in terms of both cash back opportunities and rewards, so customers who are familiar with Swagbucks and interested in using their services should feel comfortable working with this new partner website of theirs.
Competitors and Alternatives?
Since MyGiftCardsPlus is actually just a vehicle of Swagbucks, a company that works to provide customers with cash back opportunities and access to rewards points.
Customers who are looking for alternatives to this company should look for other reward companies that are alternatives to Swagbucks, rather than MyGiftCardsPlus.
If you have any experience with MyGiftCardsPlus or their products, please leave your reviews below.
You may also be interested in
MyGiftCardsPlus Customer Reviews

tom
Don't by a gift card from them unless you want to wait 2 weeks.
I attempted to purchase a Lowes gift card that I needed to use for a purchase. Two days go by without a word, then I receive an email that I need to wait for a postcard in the mail and provide a code to continue with my order? What kind of business practice is this? Are we in the 1980s. Please purchase elsewhere same discount and immediate service.

Julee
I've been a member of Swagbucks for years and thru them I've made 'many' purchases from MyGiftCardsPlus. I have 'never' had any problems with them (MyGiftCardsPlus) at all. They have always delivered my gift cards to my email address within 2 or 3 days of my transaction....sometimes within a matter of just hours!
I highly recommend them. Safe site. Trustworthy.

J.A.
I would not chance it. I ordered a $50 Applebees gift card from them over a month ago and they still have not sent it to me. I have written them several times about this and they have not once gotten back to me in any capacity. I am very upset that they ripped me off like this. They don't care about us as customers.