MyFICO Reviews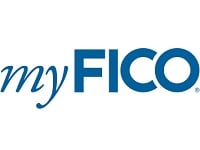 MyFICO is a company that promises to provide you with access to your FICO Score, one of the most important measures of credit available to US residents.
How Does it Work?
There are many companies online, such as AnnualCreditReport.com, which promise to give users access to a single credit report from one of the major reporting agencies or even reports from all three major agencies.
But many of these online reporting companies don't actually provide you with your credit score, which is sometimes referred to as your FICO Score. This is a score which summarizes your credit risk and is used by lenders to make decisions on things like what interest rate you will get when you apply for a loan.
Knowing and monitoring your credit score is incredibly important because of the large scale impact it will have on all the financial choices you make.
According to their website, 90 of the top 100 financial institutions in the United States use the FICO Score to make their decisions regarding whether or not to approve you for credit and lending.
MyFICO.com says that they will provide their members with their Equifax credit report as well as their score, and insights and explanations about what your score means and the factors that are affecting it, both good and bad.
In order to receive your report and your score, you must pay $4.95 for a 30 day trial of their services.
These services include not only your report and score, but daily score monitoring services and a "one stop resource" which will help you find the best legit credit card options for you using your information.
Customers who have complaints about their service or simply do not wish to continue receiving this monitoring service can call their Customer Service to cancel their membership and no longer be obligated for any charges.
Customers who would like to keep the service should do nothing and they will be charged $14.95 per month for the service until they choose to cancel.
If you have any experience with MyFICO or their services, please leave your reviews below.
You may also be interested in
MyFICO Customer Reviews

Patty
This is the only way to go. It actually tells you your ACCURATE credit scores directly from Experian, Equifax and TransUnion. The other credit scores you see online are bogus. The problem is you pay like $20 a month for this information, which I think is too high.