MyBookie.ag Reviews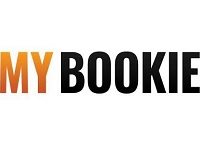 About MyBookie.ag
The online gaming industry is incredibly popular and provides a fun way for avid gamblers and sports fans to play virtually. Unfortunately, the industry is plagued by problems like slow payouts, poor customer service, and safety challenges.
The company, Mybookie.ag, strives to be every gamer's go-to platform.
How Does It Work?
Mybookie is a gaming platform that allows users to bet on sports like NFL and boxing while also offering an online casino. The site is designed for convenience – it can be accessed from any computer, tablet, or smartphone, and does not require any app download. Further, they allow customers to utilize multiple withdrawal methods depending on their preferences, including bitcoin, e-checks, and bank wires.
The company also gives customers various bonuses including a deposit bonus for crypto rewards, bonus codes for sportsbook betting, casino bonuses, and sign-up bonuses/a no deposit bonus. Online gamblers can breathe a sigh of relief when using Mybookie, as it is legal in the USA and safe to use.&nbsp
&nbsp
The platform aims to provide the best in customer service. They take pride in their help center, which allows users to quickly find answers to their important questions including things like "how to cancel a bet on Mybookie," "how to delete mybookie.ag account," and "how to avoid rollover requirement." Mybookie also provides educational tools including a helpful glossary, where customers can get a refresher on common gaming terms like washout, round robin, and reverse-line movement.
If you are looking for a new gaming platform, keep reading to discover if this one is right for you!
Cost and Price Plans
It is important to understand the various fees associated with using Mybookie prior to getting started. The withdrawal fees are dependent on both the method of withdrawal and the requested amount. There is no fee when you use bitcoin as your withdrawal method.
The fee $5.00 for an e-check if the requested amount is between $50.00-$200.00. It is $15.00 for an e-check if the requested amount is between $201.00-$500.00. It's $40.00 for an e-check if the requested amount is between $501.00-$1000.00. The fee is $35.00 for a bank wire if the requested amount is between $500-$5,000.00.
Another important cost to understand are the Mybookie deposits – the minimum deposit to play is $100 while the maximum per transaction is $5,000.00.
Competitors and Alternatives
There are other online platforms that strive to provide a seamless online gaming experience.
For example, you might consider using Bovada, a company that allows users to play online poker and bet on sports or horse races. Like Mybookie, Bovada offers no-fee withdrawal for Bitcoin. They also offer no-fee withdrawal for one non-Bitcoin withdrawal every 90 days – each subsequent withdrawal has a $100.00 fee attached. Bovada claims to put customers and user experience first.
As such, their Help Center covers important topics like bonuses, account security, casino rules, and information about taxes. While the blog Gamblingsites.com has praised Bovada for its "fast, friendly, and helpful," service, Trust Pilot reviewers have painted a different story, giving the company only a 1.4/5-star rating. Users complain about things like "horrible customer service," warn that "Bovada is a scam," claim that their practices are "shady," and even say that Bovada is a company made up of "disgusting thieves." Some Reddit reviewers echo these concerns, calling Bovada "garbage," and saying that the platform "sucks."
Other Redditt users do have positive things to say about Bovada, including "The checks arrive quickly," and "I never had a problem with them," but praise for Bovada is difficult to come by.
Another popular alternative to Mybookie is DraftKings, a site that allows gamblers and sports fans to play fantasy sports, bet on sporting events, play online casino games, and engage in fun contests with cash prizes. DraftKings has earned good reviews overall, with users of the site Daily Fantasy Café offering wide praise for the platform. Reviewers say things like "So far, I like the DraftKings site," "I am a big fan of DraftKings," "They have a great selection of games," and "DraftKings is the best site with the most money and most action."
Finally, you might consider using FanDuel for your online gaming needs. FanDuel offers users access to fantasy sports, allows them to bet on sports games and races, and has an online casino. The site was designed with ease of use in mind – it is easy to sign up and start playing and can be used on any device. FanDuel has earned mixed reviews, with satisfied customers on Site Jabber and Daily Fantasy Cafe saying things like "FanDuel is personally my favorite…They seem to have the largest number of players…and the site is easy to use," "I have enjoyed using FanDuel," and "The site is nice." Dissatisfied customers, unfortunately, claim that the platform has "poor customer service," and is a "scam."
Customer Service
If you need to get in touch with the Mybookie customer service team, you can call their phone number – 844-866-BETS or complete a "Contact" form on their website.
Online Customer Reviews/Complaints
Mybookie has earned mixed reviews from different websites. Their own website, for example, features many positive reviews, with customers offering praise for the site, claiming that it is "easy to navigate and fair," and calling it "an amazing website."
Unfortunately, when you check out other sources, the praise does not continue. Over 200 reviewers on Trust Pilot have given them only a 1.3/5-star rating. Complaints abound about Mybookie's "user experience," and many claim that Mybookie is a "scam," and "will literally steal your money." Facebook users have also dropped by Mybookie's page to lodge complaints against the platform. They claim that the business is "horribly rigged," and "dishonest," and say that "they never give you the money you win."
Where to Buy?
You can sign up for an account through their website.
Is It Worth It?
Unfortunately, we cannot recommend Mybookie as your go-to gaming website. Many poor customer reviews have painted a sketchy picture of the site. Therefore, we suggest that you check out one of the Mybookie alternatives that we have outlined above. We hope that you find the perfect platform to help you play to win.
You may also be interested in
0 'MyBookie.ag ' Reviews