Mugshots.com Reviews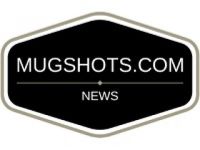 Mugshots.com is a website which describes itself as "a search engine for Official Law Enforcement records" specially focused on providing public documentation of arrest records and booking photographs, also called "mugshots."
How Does It Work?
Like any other website which claims to work as a free search engine, all users have to do is visit Mugshots.com and enter a name in their search tool, and they will provide you with a list of results which in some way closely match your inquiry.
Once you have your list of results, you can further narrow down these results by clicking on the options you are given, like narrowing results to certain states, certain crimes, certain time periods, or more.
Visitors are also welcome to search through popular categories of mugshots, like those for Celebrities, Terrorists, the FBI Most Wanted, by US Country, and many other options.
Cost/Price Plans
Mugshots.com is a public search engine, which charges no fees for its services, either for law enforcement use or for the use of the general public.
However, their partner website, UnpublishArrest.com, most certainly does charge fees to people who would like their information removed from the Mugshots.com website.
UnpublishArrest.com charges the following fees:
• $399.00 for a single arrest record and mugshot
• $798.00 for two arrest records and corresponding mugshots
• $1197.00 for three arrest records and corresponding mugshots
• $1479.00 for four arrest records and corresponding mugshots
• $1799.00 for five arrest records and corresponding mugshots
• For more than five arrest records, customers will need to call their website for pricing details and information
Refund Policy
Since Mugshots.com charges no fees for their services, they do not offer a Refund Policy.
The Refund Policy of UnpublishArrest.com simply says that they will refund the money of anyone whose application for mugshot removal is denied by Mugshots.com – if a record is not removed from the website, the money for that record will be returned.
Customer Service Contact Info
Customers who would like to contact Customer Service with any questions, concerns, or complaints can do so by phone at 800-810-3965 or by submitting them directly to the website through the Contact Us link at Mugshots.com.
This contact information is for both Mugshots.com and UnpublishArrest.com, though it must be noted that the website has a public notice that any "threats or hostile communications" submitted to their website will be published at their discretion.
Reputation
Mughots.com and UnpublishArrest.com are two websites known in the mug shot publishing industry, better known as "mugshot extortion."
The declared goal of these websites is to help keep a public record of people who have been arrested in order to increase public awareness and public safety.
Critics of these sites, on the other hand, say that the goal of these sites is to blackmail people who are mostly decent and sometimes innocent with the publication of an arrest record and embarrassing photo which they will not remove unless exorbitant fees are paid, even if the person requesting the removal was ultimately proved innocent or the charges were dropped.
According to stories published on CNN.com, FoxNews.com, or in the New York Times, many states have outlawed the practices of these mugshot websites.
Major credit card companies like American Express, Discover, Visa, and MasterCard, as well as online payment processor PayPal, have stated that they will begin denying charges made to these types of companies.
Google itself came out and said in a statement that they will also work to stop the growth of rankings of these types of websites, which when you think about it, has actually resulted in the opposite of the goal proclaimed by these very mugshot publishing companies.
It may become even more difficult to find the necessary public arrest records of certain offenders, because the payment practices of these websites have created such a backlash.
Competitors and Alternatives?
As mentioned above, there are many other websites that publish mugshots and partner with other websites that charge to remove these very same mugshots. Unfortunately this has become fairly common online.
If you have any experience with Mugshots.com or their services, please leave your reviews below.
You may also be interested in
Mugshots.com Customer Reviews

Chris F
Terrible customer service when I placed a call for help. I will be leaving a review online letting people know how unprofessional this customer service experience was. I was hung up on when I was simply asking how do i get a refund. I will be sure to let anyone I know not to use this service. Also they do not even give all the information. Scam!

Mike
You pay their advertiser $ to remove your arrest on their site but after the payment has been processed you will re-google yourself and find out that nothing has changed. You booking photo remains on google regardless of dealing with them or not.