Mountain Rose Herbs Reviews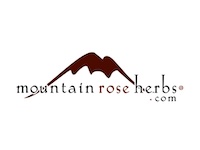 MountainRoseHerbs.com is an online retailer of organic herbs, spices, teas, body care, and health products. Initially started as a small herbal business in the late eighties Mountain Rose Herbs has grown and developed into a large scale organic provider.
Based in Oregon, the company is a leader in sustainability, working to limit their waste and reduce the ecological impacts of every facet of their business.
They have earned many certifications along the way and are now: Oregon Tilth Certified Organic, an EarthShare member, EarthKosher certified, SalmonSafe, CarbonFund users, and FairForLife certified.
Products and Ingredients
The company is deep rooted in its commitment to provide organic herbs, spices, and teas. This results in a wide range of benefits for customers and the environment. Their organic farming practices rely on soil building, crop rotation, and composting.
As a consumer of organic products you are saving yourself from exposure to harmful pesticides and avoid contributing to the release of chemicals into the environment.
Through their website you can order virtually any herb or spice ranging from hard to find exotics to standard everyday items. They also carry a wide selection of herbal elixirs and capsules for improved health and wellness.
The company's most popular products are their essential oils, which come in pure form to be used for everything from aromatherapy to creating your own cleaning products. They also have their own line of essential oil blends.
These are crafted by the company's herbal experts and include such options as calming blend, bug blend, skincare blend, and many more. They state that you can reach out to customer service if you are interested in receiving a GCMS analysis for their oils.
Customer Service
One of the benefits of shopping from an environmentally conscious company is that they offer bulk purchasing discounts to limit their shipping waste and resources. They also have a no hassle return policy, if for any reason you are unhappy with your order you have 60 days to mail it back to them for a full refund.
If you have any questions you can reach support at (800) 879-3337 or by email at [email protected]
Online Reviews/Complaints
The online reviews for Mountain Rose Herbs are mixed. There is a lot of feedback from people who really enjoyed their products and have had very positive results. However there are also complaints regarding customer service, product quality, and shipping issues.
They currently have an F rating with the BBB, however that is based on a failure to respond to just 5 complaints, and not being accredited by the BBB.
They also have many positive write ups from health and wellness bloggers who have used their products. As with any online supplier it's best to try them out with a small order to see if the company's products and shipping procedures appeal to you.
Competitors and Alternatives
There is a growing number of places where you can order herbs and essential oils from, some other online herb retailers include Plant Therapy, Rocky Mountain Oils, Bulk Apothecary, Bulk Herb Store, and Young Living.
Where to Buy?
Mountain Rose Herbs offers a number of ordering options; you can place an order directly on their website, by phone, mail, or fax. They also have a retail location in Oregon for local pickups.
Is Mountain Rose Herbs Worth It?
While the reviews for this company are mixed, it seems that the bulk of complaints deal with slow shipping times and not the quality of the product. So if you're okay with a potentially long order fulfillment period you can give them a try.
If you do choose to order from another online supplier make sure to research them carefully, as it can be difficult to find an actual ethical, sustainable, and organic brand.
If you have any experience with Mountain Rose Herbs, please leave your reviews below.
Mountain Rose Herbs Customer Reviews