Mort Fertel Reviews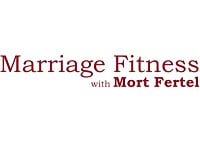 Mort Fertel's Marriage Fitness, found at MarriageMax.com, is described as an innovative system for saving a troubled marriage that doesn't abide by the rules of traditional marriage counseling, such as problem solving and communication skills.
How Does It Work?
According to the website, married couples that are suffering in a failing marriage and are told by their counselor to identify their problems and practice communication while hurt and angry will have little chance of success.
Instead, couples should focus on "neutralizing" their problems and beginning to practice relationship habits that will improve your marriage without "digging into your past, dredging up your problems, or practicing communication techniques."
Cost/Price Plans
Mort Fertel's Marriage Fitness programs come in a variety of program types so customers can find what works best for them.
A five disc audio program which costs $69.95 is their most affordable option, while the rest of their programs have a price of around $400 and utilize more in depth features than their basic audio program.
Customers who are interested can also contact Mort Fertel directly to see how much it would cost to have personal coaching sessions with him.
Refund Policy
There website posts a standard 30 day Refund Policy, that says as long as you return all your products in their original condition so they may be resold, within 30 days of purchase, you will be issued a refund of the purchase price.
Customer Service Contact Info
Customers who have concerns, complaints, or questions can contact their Customer Service team by phone at 410.764.1552, by email by clicking on the Mort Fertel email link on their Contact Page, or by traditional mail at 4701-B Falls Road, Baltimore, MD 21209.
Reputation
Customers who have used these products seem to have mostly positive experiences and reviews for Mort Fertel and his Marriage Fitness products.
There are some complaints regarding dealing with Customer Service when customers have some trouble, but their reviews about the program itself are almost all positive and encouraging.
Is It Safe?
There does not seem to be any complaints regarding safety at this time.
Competitors and Alternatives?
Programs and websites that promise to help people with marriage trouble are not that difficult to find, however Mort Fertel's website claims that his programs are the only ones that take such an innovative original approach.
If you have any experience with Mort Fertel's Marriage Max, please leave your reviews below.
Mort Fertel Customer Reviews

Robert
Thank God for this insightful program. I didn't think there was a path back with my wife, but this program showed me how. We were on our way to divorce. We're fine now thanks to Mort Fertel's program.