Molekule Air Purifier Reviews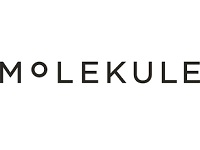 The Molekule Air Purifier, found online at Molekule.com, describes themselves as "the world's first molecular air purifier" which helps people keep their indoor air truly clean of allergens and irritants.
How Does It Work?
According to their Molekule.com, the EPA has conducted studies which show that indoor air is up to five times more polluted than outdoor air.
This is because pollutants become trapped inside where they are able to concentrate and multiply to harmful levels, and eventually affect the respiratory health of everyone, not just asthma and allergy sufferers.
While there are many different air purifiers that focus on trying to remove common allergens like dust, pollen, and pet dander from the air, Molekule.com claim that the most dangerous pollutants are actually microscopic and include mold, viruses, bacteria, and gaseous chemicals.
The Molekule Air Purifier creators state that they have used more than 20 years of research and development to create their air purifier which actually breaks down the harmful microscopic pollutants and eradicates them instead of just trapping them like other filters would.
Their website says that their purifier can break down molecules of any size, including those that 1000 times smaller than what a HEPA filter is able to collect.
Cost & Price Plans
The Molekule Air Purifier is currently priced from $349 for the 'Air Mini' and up to $1049 for the 'Air Pro'.
Additionally, you can subscribe to their annual filter replacement program at various price points. Customers will get their first filter for free, so this filter replacement fee will not apply until the first anniversary of the day they purchase their air purifier.
Molekule acknowledges that their prices are somewhat higher than what many other air purifiers may cost, which is why they do offer their customers the ability to secure financing for this product through Affirm.
Their website states that there is an opportunity for customers to be able to get 0% APR and pay $67 per month, but that will be dependent on whether or not you qualify for such an offer.
Refund Policy
Molekule.com offers their customers a Refund & Cancellation Policy which states that customers will have 60 days from the date they originally placed their order in which to request a refund.
After that point, if any customer changes their mind about ordering this product, they may not be able to receive a refund, but they do state that they will "consider in good faith any special circumstances that may exist."
Customer Service Contact Info
Customers can contact the Molekule team using the request form at Molekule.com, or by phone at 1-855-999-9069.
The company lists its physical address as 1301 Folsom Street, San Francisco, CA 94103 USA.
Reputation
At this time the majority of the reviews available for the Molekule Air Purifier are actually from technology blogs and websites, which are covering the new process Molecule claim they are using to capture and eliminate microscopic pollutants.
Most of these reviews are enthusiastic, referencing the expertise of the people who worked on the design of these air purifiers, as well as the studies that have been done showing the efficacy of this technology.
In addition, the few customer reviews which are available are very positive, but since this product is significantly more expensive than other air purifiers, customers will want to consider their real needs before committing to this purchase.
Competitors and Alternatives?
There are many different kinds of air purifiers available on the market today, though Molekule does claim to be the only available air purifier on the market that cleans air on a molecular level.
Customers will want to consider their main reason for wanting or needing an air purifier before deciding what the right product and price point will be for them.
If you have any experience with Molekule Air Purifiers, please leave your reviews below.
You may also be interested in
Molekule Air Purifier Customer Reviews

SW 7
over price junk $800 down the drain
got the Molecule home one 2019 now it is 2020 it bit the dust 1 year of 24/7 not good made a horrible noise then the screen went dark now not working I will never buy a Molecule air one first off the filters are very expensive 60 for the pre filter and 80 for the PCO filter that is not good all the time use and the auto renewal for filter is $130 for every 6 mos that is crazy.
I wished I have red more be for buying this I am going to buy a vornado now cheaper to run over time and will hope it will last more than a 1 so I will warn you do not buy the Molecule waste of money $800

Joel S
I am 80 years old. I am disabled with stage 4 COPD. I am on oxygen 24 hours per day and sleep with a cpap. In addition, I suffer from asthma and chronic bronchitis. 45 year of smoking have left me with less than 20% of my original lung capacity. Six months ago I could barely walk, even with a walker, to my bathroom 20 feet away.
Over the years I have invested a veritable fortune in air purifiers and filters, but wife eventually sold them all at garage sales. Six month ago a friend, who is also a healthcare worker recommended the MOLUKULE. I was hesitant because of the price and some of the negative reviews, but I was also desperate to breathe again, and so I took a shot.
After six months I can walk to my bathroom, often without my walker. I sometime sleep without my cpap and my mental agility has improved to the point that I am laughing and joyful again. My hvac man inspects my heat and air system twice a year, and many months back we were considering having him install a very expensive whole purifier.
Last week he inspected our system and found no mold or mildew. He was amazed as he told me he would no longer recommend any other purifier and wanted all the information I had on the Molekule. My second set of filters, included in the original price, are being shipped as I write this review.
Please, do not believe all those phony reviews. They are undoubtedly being written by competitors or disgruntled employees or serial trolls who just get off on writing bad reviews. The Molekule is one of the best investments that I own.

Janice R
This $800 piece of crap died after only 2 months. It is SO heavy I had to have my husband take it to our garbage bin area. Not worth the money to send it back. Because of the weight. Their website and customer service possibly the worst in the whole world. Oh, wait, they don't HAVE a customer service phone line. Biggest scam ever!

Karen
I hate to dust. I thought the Molecule would cut down on dust in my house, but I've seen no difference at all. Items just 5 feet from the device still accumulate dust just as readily as before. I dust as much as before. I can't perceive any benefit from the device.