Lee Holden Qigong Reviews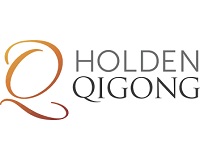 Holden Qigong is a website from Lee Holden, a master QiGong teacher who has a popular and well known show on the television network PBS where he shares his QiGong teachings with at home viewers.
Lee Holden was a college soccer player who suffered a serious injury and wanted to explore ancient Eastern practices to help him heal. He traveled throughout Asia, and quickly saw what a difference the study of qi gong made in accelerating his recovery.
Qi gong is the practice of aligning breath, movement, and awareness for exercise, healing, and meditation and is described as a blend of Chinese medicine, philosophy, and martial arts intended to help you balance your life energy. Life energy, in this case, being your "qi."
After Lee Holden returned to American he began spreading his teachings of qi gong, which grew in popularity until he was approached by PBS to share this healing method with their at home audience.&nbsp
&nbsp
According to the Modern Qigong website, even if you are not suffering from an "injury," per se, most people could greatly benefit from this ancient study which promotes all kinds of healing.
The website says that modern life is very stressful and many people turn to junk food, caffeine, and alcohol to make themselves feel better, when in reality these things worsen existing conditions and lead to a variety of health and wellness problems themselves.
Because of this, Holden created the Discover Qi course for people to use on their own schedule, at home. This course consists of eight different audio and video sessions led by Lee Holden, and includes two free bonuses, the Power Up videos and the Qi Gong for Healing Others, all for $99.
This course is produced and distributed through MindValley, a company which says that all of its products have a 90 day money back guarantee for any customers who have complaints or issues with the product they purchase.
If you have any experience with Lee Holden Qigong or their products, please leave your reviews below.
You may also be interested in
Lee Holden Qigong Customer Reviews