Mixtiles Reviews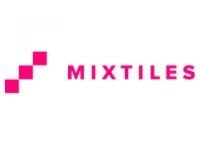 Mixtiles is a company offering a simple way of getting your favorite pictures framed and ready to hang on your wall, all while being conveniently delivered to your doorstep.
Mixtiles is an application that can be downloaded in any smartphone, android and iPhone.
Select the photos you wish to convert into stunning wall art, fill out some information and await your picture tiles. It is a perfect gift idea for weddings, birthdays, mother's day and any occasion.
Products
Mixtiles are eight by eight inches large and almost an inch thick of stunning artwork of you or your loved ones (or anything in reality).
The picture will expand across the whole surface of the tile while the edges will remain a black color. Sending only pictures with the highest quality will ensure that they come out looking wonderful and ready to show off, without any pixels.
These squares filled with your adorable pictures can be arranged and rearranged throughout the years to fit the season, mood, or setting. They will stick to almost any type of smooth wall and can go in any room of your house as you see fit.
Different sizes are currently not available but may be soon depending on Mixtile's supply and demand needs. The small square adhesives go on the back of each tile in order to properly hang them on the wall.
How Does It Work
The Mixtiles application can be downloaded through the App store for iPhone users or Google Play for android users. Once downloaded, open the application and select the pictures you wish to send to be "tiled".
You will be asked to fill out important information, such as shipping address and confirmation of payment. Afterwards, it is all about waiting for your Mixtiles to arrive. Waiting time is estimated to be about a week or less.
As an added note, you may also choose to edit your pictures with a photo editing app before sending them to the Mixtile application and this way, you can ensure you will receive exactly what you desire.
Cost and Price Plans
Mixtiles are $49 for the first $3 and $9 for every Mixtile afterwards. Your total cost will entirely depend on the number of Mixtiles you wish to receive.
All shipping and handling is free.
Customer Service
If you wish for a refund, for lack of satisfaction or because the Mixtiles arrived damaged, you should contact them through their email: [email protected]
For any other issues, you may wish to contact their other email address: [email protected] Please note, refunds are not given solely because you no longer desire the tile or if the mistake was a result of your own error.
You can visit their website, mixtiles.com, for the complete terms of service and contact information. There are no phone numbers listed.
Communication is done through email. If you wish to clear away any doubts or if you have further questions, be sure to email them before buying their products.
Online Reviews & Complaints
Most reviews offer amazing comments about the tiles being lightweight and sticking easily to the walls. They also praised the printed picture quality and the prompt customer service replies.
When issues arise, almost all were quickly resolved thanks to Mixtile's customer service network.
Delivery time was another praise given to Mixtiles. Almost everyone received their tiles in under a week, which is very fast compared to other business and for free shipping deals.
Many of the complaints are focused on the material that the pictures are printed on. They say it is a foam type of material, when they were expecting wood. They also compare the price to actual wooden picture tiles and suggest Mixtiles is overpriced.
The quality of the material means it can easily be damaged and succumb to weakness in no time. To some, the visual quality of the tiles was not as expected.
Another unique complaint regarding the Is It Free (shipping) question emerged. Yes, shipping is free but the price for shipping is usually covered through the price for the first three Mixtiles (adding up to at least 150 dollars).
Mixtiles Competitors and Alternatives
Mixtiles vs Wallpics - Wallpics is a Mixtile alternative that can be used instead if you want to get your pictures on your wall. Three Wallpics cost about $35, but they are currently on sale, normal price is $45. They offer the same dynamic as Mixtile.
However, the Wallpic website is a lot more interactive and comes with a frequently asked question page to answer any doubts. You can also use it on laptops and computers, without the need for downloading an application.
Mixtiles vs Shutterfly - Shutterfly is a more expansive competitor and alternative to Mixtile. They offer a lot of products, not just tiles, to stick your memorable pictures to. This includes mugs, books, bookmarks, and other accesories.
Prices will vary depending on the selection of products of course and shipping is not typically free. They are a good site if you wish to order other items or have the option to do so.
Mixtiles vs Photosquared - Photosquared is the most similar to Mixtiles but with a better price. They cost $48 for four squares and each additional square is only $8. They use the same dynamic to adhere to walls and for ordering, even the free shipping deal.
Where to Buy?
You must download the Mixtiles app to buy any tiles.
The Bottom Line
It boosts the overall look of any interior room thanks to its simplistic, yet elegant design. The tiles can be reordered and mixed to fit any design plan as well. They leave no markings on the wall and the attachable sticky back-endings never stop sticking.
They are amazing and breathtaking, and best of all, they capture your most precious moments and allow you to display them affectionately throughout your home.
If you have any experience with the Mixtiles or their products, please share your reviews below.
Mixtiles Customer Reviews

Deenie
I am very disappointed in that these pictures keep coming off the wall. Yes, the wall was clean when we attached them originally. Not sure how to re-stick so they don't keep falling off. Love the idea though.

tammy
Does not have any customer service available. Problems with them over charging my credit card numerous times and can not get this resolved.

Tina
Impressed with customer service
I ordered my tiles and after a month I decided to inquire as to when they might arrive. Then they said my order had been cancelled. I immediately contacted customer service on a Saturday and of course I was unhappy. Not only did they respond to me over the weekend but they went to great lengths to communicate and apologize for the error. I received a discount on my next order for the confusion and received my tiles a few short days later.
I applaud the promptness of their response and their willingness to make it right. I understand sometimes things slip through the cracks and my order did. They however went to good lengths to make it right. I love my tiles and am impressed with their customer service. They even emailed after I received them to confirm my satisfaction.
Well done on all counts!
Placed an order for 2 photos December 10th. Was told to expect delivery December 20th. Well it's December 18th and they STILL haven't shipped. I never would've ordered this for a Christmas gift if I'd have known they wouldn't meet their delivery date.
This was the MAIN gift for my son and now it's likely ruined. Never again.
Placed an order for 2 photos December 10th. Was told to expect delivery December 20th. Well it's December 18th and they STILL haven't shipped. I never would've ordered this for a Christmas gift if I'd have known they wouldn't meet their delivery date.
This was the MAIN gift for my son and now it's likely ruined. Never again.

Eve
The pictures are good quality but they are already falling off the wall.

Gloria M
I really love my how my mix tiles turned out. It does look like it may collect dust, but long as you dush on a regular basis, I believe they will be fine. Now I am giving this a 5 star as of now, but I have heard of re-occurring payments. But as long as that does not happen to me, Mixtiles get a 5 star. If it does happen, I will be back to update this review. So Far, So good!

Flower t
The "tile" is actually a paper print of your photo with a plastic border that has a sticky back that attaches to your wall. The front is the paper itself, not even a plastic clear cover on top of the paper. It seems damage is inevitable. Very cheap looking, quite disappointed since nowhere in the website it describes this.
And turns out super pricey once you see what the final product is. A color paper print with a plastic border. I guess from far away you might not tell but be careful ruining the paper.

becky
Recurring Payments from this company!!!!
poor customer service. you place an order and it is "recurring' payments. Cannot get hold of anyone to correct.