MissingMoney.com Reviews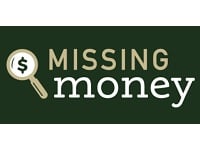 MissingMoney.com Review: Is it Legit?
MissingMoney.com is a website claiming to offer a service for people who think they may have unclaimed funds and that they can help users to quickly and easily identify if that's so.
How Does It Work?
According to their website, there are many people throughout the country that don't realize they have unclaimed funds from various companies or organizations that they are legally entitled to.
Each individual state in the United States is required to keep a database monitoring these unclaimed funds and helping people claim these funds if they determine any are owed to them. Unfortunately, most people have no idea what to do to find if any money is owed to them.
To solve this simple problem, MissingMoney.com created one single place where people can go, submit their name and the state of residence where they believe they may have unclaimed funds, and then they will receive a list of relevant results of unclaimed funds in states that match their name.
When you click on a provided result, the website will offer you further information to verify whether or not the unclaimed account might actually be yours, like an old address.
If that information corresponds with your personal information, you click the link that confirms you have the ability to claim that money.
You'll then be directed to the state database that is responsible for authorizing that particular claim, and you will finish the process there.
Cost & Price Plans
This company is compiling information from free databases that exist in each state throughout the country, though they are unable to provide data from every state at this time.
However, because they are not required to pay for the information they are providing to their customers, they in turn do not currently charge their customers for this information either.
Refund Policy
Because this website does not charge their customers any money for the information they find and offer to their users, they also do not offer a Refund Policy.
Customer Service Contact Info
Customers who would like to contact their Customer Service team with questions, concerns, or complaints can do so by email at [email protected].
Reputation
This website is mentioned frequently in different articles about many different websites which claim to help you find missing funds, as websites promising you this service are often scams.
MissingMoney.com does not appear to be a scam, however, as they offer their service for free and their Privacy Policy promises that they will never share your information with anyone.
Ultimately this service seems to just be a basic aggregate source that points people in the right direction and hosts advertisements in order to make money.
Competitors and Alternatives?
There are many other websites that attempt to offer similar information to their customers, but people should know that they should never ever pay for this kind of information.
The best place to find this information is with the state database where you believe you might have unclaimed property.
If you have any experience with MissingMoney.com or their services, please leave your reviews below.
You may also be interested in
MissingMoney.com Customer Reviews

Rasta B
Doesn't work, full of bugs
I did a search for my name and it yielded 20 results, however I accidentally clicked off the page. When I came back, it only spits out error messages when I search, with 2 different browsers and devices. Changed IP, still returns an error after searching. What a waste of time