Mingle2 Reviews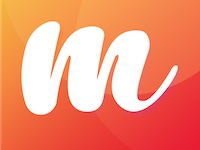 You may also be interested in
Mingle2 Customer Reviews

HaleStorm
Been on there for almost 2 years and in all that time and talking to over a thousand women or more, every single one was a scammer... Most had easily traced with Google picture search using the pictures of adult stars and onlyfans stars, and pictures of women on Twitter... unlike other dating sites most of them could not wait to chat off site, that's where they would try their scams...
Most of the conversations said the exact same things, an overly used scammer script designed to disarm lonely guys like me... Almost all the phrases were the same said with the exact same words in the exact same way usually at the same points in the conversation...
My recommendation is to find a more reputable dating site, Mingle 2 is not the one you want unless you are trained in spotting the scammers like I am...