MiiCreative Reviews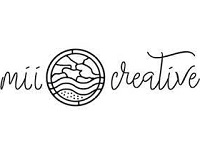 You may also be interested in
MiiCreative Customer Reviews

Skylar V
This is a classic Facebook scam that looks great at first glance but is meant to lure people in to buy a crap product. There are real versions of this that will turn out better but a lot of these sites are BS and generate horrible results. Do your own research and buyer beware!

Sandra a
Buyer Beware! Ordered a custom paint by number of my dog. The painting arrived and as I started to paint it I discovered the paints supplied for my dog was pink and peach. My dog is cream and beige.
Contacted Mii Creative. They asked me to send them a photo of my canvas and paint pods so they could correct the problem. Another 4 weeks went by and the revised painting finally showed up only to discover my dog was now going to be green.
Contacted Mii Creative again and they requested the same thing to send them a photo of the canvas and paint pods. I said no as this was enough to take and asked them for a refund. They said "we do not give refunds."
They obviously have no quality control of their products and to refuse a refund request after I gave them a second chance to correct the problem is extremely poor customer service. So I have no painting and they have my money. Extremely disappointed with this company!

Natalie B
Have ordered item on the 24th of November 2020, today is mid feb 2021. Still haven't received my order.
Now I have opened a case with paypal and miicreative is very creative with getting away from responsibility. At this point I'd like to have my money back as the order was a present for last xmas and now it's of no use!
At the time their website had a lot of 5 star reviews, but I couldn't review it and leave my opinion about this business. It's all fake! I work hard for my money, you guys don't, just do the right thing and give me my refund!

Mashaal K
It has been over 3 months and I still haven't received my package. The worst customer service I have ever encountered with! DO NOT ORDER FROM THIS COMPANY! They are a scam!!!
Currently tracking my package and it still hasn't left China - apparently that is the fastest channel they have. It's not like I live in extreme corner of the world. I freaking live in Dubai.
I will definitely be using my friend's and my lifestyle blog as a platform to inform anyone and everyone to not order from this company!

kmlee15
If I could give them minus stars I would. The whole ordering process was such a pain. I paid extra for them to process my painting faster and it still took at least a month for me to receive it.
It took them 2 weeks to the process painting even if I paid the extra and finally shipped it out. When I got it, there were missing numbers and the colors were all wrong. It looks nothing like the preview.
They are dishonest and the quality is not good. They won't even refund me even if I paid the extra to get it processed faster, they sent me a kit with missing and wrong numbers and the wrong colors of paint. I would not order from them. They delete honest reviews.
A lot of people have complained about the same thing with the long shipping wait and them sending inaccurate and wrong kits. It is not worth the money or hassle.

Myndie S
I ordered a month ago when my BFF's dog passed to rainbow heaven.
I followed up five times.
Yesterday they told me it arrived and gave me a CHINESE tracking number.
Do not waste your money. I have called American Express and the BBB. Find something American.

Joan C
Can I give a zero star review? Because not only did I order three custom kits as gifts that are now MORE THAN 90 DAYS in transit, Mii Creative won't do anything about it. They keep passing it to me, saying I should call USPS myself. I told them it was a gift, and could they take care of it. Nope. And am I eligible for a refund? Nope.
I am reaching out to my credit card to see if there's any way to just rescind the payment. These people are scam artists who refuse to accept any responsibility by saying "thank you for your patience and understanding" and "we are small company"... I wish they'd just say "f you" because that's what all their empty talk really says to me.

Sonja B
Very disappointed in the whole kit. Besides the problem with the non-centered print and the tiny margin above the head, I have started painting and the entire palette is off on color. The pet has a light fawn brown coat and that color is no where in the assignment/palette you sent. The rest of the colors are way off as well, including the whites being dirty gray/green colors and the ginger being an ugly orangy/pink.
Additionally, my photo specifically had a nice light softened out of focus background yet the colors assigned on the background are the same as those assigned on the animal such that the No. 5 in the background right next to the No. 5 in her face are exactly the same – can't tell where the dog stops and the background begins. Your refund says the painting must be finished to request a refund based on colors – are you kidding?
Who is going to spend 20 hours on a painting that is wrong just so it can be photographed for a refund ! that's ridiculous. My intended Christmas gift will have to be something else. I was so excited to have this to create for my daughter. She would be happier with an enlarged framed photo as the colors in the kit will not create an image that even looks like her pet.

Sarah T
This company is A complete waste of your money. The pictures are NOTHING like the ones they show in the pictures and in the reviews. They only post the good reviews. When I wasn't happy with my product they refused to refund me. Don't waste your money, there are many other better paint by number companies.

Petra V
I purchased the customized paint by number kit and the colors were WAY OFF. Over the past week and a half I have talked to like 3 different customer services reps trying to get a refund but the company is not willing to take responsibility for their subpar product.
I was never alerted about this no refund policy at purchasing and as a company, it is dishonest to now push this policy when I have been so patient and courteous.
I have had friends who have not had a good experience with Miicreative (as you can tell from the other comments here) but I still wanted to give the company a chance since this gift was for my mother's upcoming birthday. Not only have they ruined that by sending me a canvas that looks nothing like the picture I uploaded but by also claiming that it is my fault that the picture quality was not up to par. As a company who should want satisfied customers, there should be a mechanism to preview what the canvas will look like but just like your neglect of sharing the refund policy, you have also neglected to provide this option.
I trusted this company once and the product was garbage, so as a customer, why would I take anything less than a full refund for Miicreative's error.
My recommendation: use your money elsewhere. This company cares nothing about the customer.