Mercola.com Reviews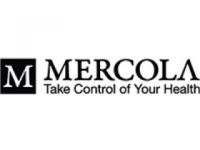 Mercola is a company that aims to provide their visitors and members with the most up to date natural health information, products, and resources that will most wholly benefit them.
Dr. Mercola, the founder of the website, is an osteopathic physician, which is similar to a medical doctor in education and licensing except that they practice a holistic approach to healthcare, meaning they focus on treat the entire person rather than a symptom.
How Does Mercola.com Work?
The website promises that all information, articles, and products offered or recommended by Dr. Mercola are based on extensive research which has determined that they are the best available in that category.
The website also promises that they not only are not influenced by pressure from large corporations, government agencies, or media sources, but that they go out of their way to research claims made by these entities and provide their members and visitors with the best and most accurate information.
Cost/Price Plans
The information and articles available on the website are free to read and share. The products that you can purchase through the website will range in price depending on the type of product and quantity you decide to purchase.
Refund Policy
Products purchased through Mercola.com can fall under more than five different Refund, Return, or Guarantee Policies, depending on what you have purchased, the quantity you have purchased, and when you have purchased it.
You will have to refer to the website for specific details - concerned customers should check to see what policies their products fall under before making a purchase.
Customer Service Contact Info
Customers who are interested in contacting Customer Service can do so in a few ways, by telephone at 877-985-2695, through a secure Online Chat feature, or by submitting their questions, concerns, or complaints directly to the website through their Email Us link.
Reputation
The reviews of Dr. Mercola and Mercola.com are very mixed, with many people loving his website and approach to health and wellness, and many others stating their dissatisfaction with the same.
It is important to note, however, that he has been sanctioned by the FDA for making unverified claims about products sold on his website.
Is Mercola.com Safe?
There are no safety complaints related to this company or product at this time.
Competitors and Alternatives?
The health and wellness industry is extremely competitive with many other websites offering you competing information and products, like Whole Body Research, Perfect Origins, Logical Health Alternative, Natural Health Sherpa, and others.
If you have any experience with Mercola.com or their services, please leave your reviews below.
You may also be interested in
Mercola.com Customer Reviews

Chrys
Personally I have the greatest respect for Dr. Mercola in term of integrity and quality of supplements.
What I don't agree with is the false statements made by his supervisor Nick who denies what was told and never believes the customer and over and over again is in denial. This certainly does not reflect well on the integrity of Mercola.com products and discredits Dr. Mercola.

Nneja
Great, Useful Researched Info
I have been referring to and reading Mercola articles for years!! Along with the Mercola Pets. There is some really good FREE info & research that has helped myself and pets through the years. You do not have to 'purchase' ANYthing to read info, Dr Mercola only suggests products if you want to purchase. Very thorough research articles. I truly appreciate the site.

Mary
Have been customer for 16 years and have been banned. It's ironic that Mr. Mercola is against censorship but evidently he can censor what he feels is insulting to him. In recent years he has encouraged conspiracy theories and his base seems to partake in that.There are a handful of daily commenters who get vicious with words and attack others when not inline with their beliefs. I credit Mr. Mercola for all the health advice because it saved my life. I have unsubscribed from website which deeply saddens me even more. There are other medical professionals who are more ethical and will connect with them.

Linda L
I have followed Mercola.com for many years. What I love is that he will update recommendations based on current research even if it doesn't coincide with previously recommended practices. That is highly commendable. Order some of his supplements and many organic foods. Thankful a friend recommended his site back in early 2000's.

Sam
I had been commenting on Mercola's Web site for over 11 years. Then suddenly, I got banned. Why? Apparently for posting these remarks:
1) Mercola thinks ADHD is a real disease, but many disagree.
2) Mercola thinks consuming alcohol in moderation is terrible, but seems to be A-OK with marijuana.
3) Mercola tells his readers to boycott Google, but he routinely includes links to YouTube videos. Well, YouTube is owned by Google. That's hypocritical.
If he can't handle mild comments like this, that's pretty pathetic.
Finally, he's crooked. For years, he was selling full-spectrum bulbs on his Web site. Then he published an article saying that these bulbs were harmful. But even after publishing this article, he still kept selling the bulbs!!! Apparently he'd do anything to make a buck.
Stay far away from him and his Web site.

Elizabeth F
I have been a subscriber to Mercola.com for years. Literally. He offers a HUGE amount of honest, easy-to-follow health advice, and it doesn't cost a thing! Yes, he sells products, but you don't have to buy them (although you may want to, especially if your usual sources have problems). Have we ordered supplements from Mercola.com? Yes, but not until after we'd been subscribing for a few years, and only when we couldn't find anything better at our usual sources. I think this is an important distinction. You can subscribe to a daily newsletter, (and there is a spin-off for pets: Dr Becker) with absolutely NO obligation ever to purchase anything. Mercola is pretty much a holistic practitioner... and his recommendations fit perfectly with my own beliefs in organic eating, natural health practices, and minimal "Big Pharma" influences. Do I agree with everything he advises? No. But that doesn't make him wrong, or me right. It just means that there is more than one way to achieve a desired result... and I can always change my mind. To put it another way, I'm 73, had a heart valve replaced and another repaired, 7 years ago. Then I "discovered" Mercola, and began to adopt some of his methods, such as "intermittent fasting," eating ONLY organic foods, exercising, etc. and voila! I lost 107 pounds, my blood pressure is 110/57 (average), my cardiologist is dumbfounded, and I'm enjoying life immensely! And I'm a truly HAPPY Mercola.com subscriber!