Memrise Reviews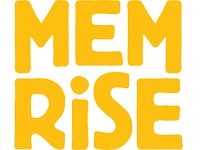 Memrise is a company that aims to help people of all ages and backgrounds have a way to learn new things, at their own pace, using scientifically backed methods, all completely for free.
Currently their catalog of courses includes a wide range of topics in areas like Foreign Languages, Arts & Literature, Math & Science, History & Geography, Professional and Career Development and many more.
How Does Memrise Work?
Since this is a free service, to get started all you have to do is find the course you are interested in taking and sign up to begin.
Each course is designed using scientifically backed methods, like their use of "mems," which they describe as " snippets of imagination and humor that make things easier to remember."
They also will remind you and test you on what you have been learning at scientifically optimized time intervals shown to improve your memories.
Members will earn points when they show they have learned something, as well as for remembering things for improved lengths of time. You can use these points to compete with friends or other Memrise members that are taking the same course.
Cost/Price Plans
Currently all of their course are completely free for all levels of participation, though their website does leave open the possibility that they may be changing to a "paid for" format at some point in the future.
Mobile Options
Memrise has applications that work on both iPhone and Android operating platforms right now and may be expanding in the future.
Refund Policy
As Memrise does not currently charge any fees for taking their courses or for downloading their apps, there is not a need for Refund Policies at this time, though this may change in the future if they switch to a paid format.
Customer Service Contact Info
As of right now there are only two ways of contacting their Customer Service, by traditional mail at 33 Wadeson Street, London, E2 9DR, and [email protected] There is no published phone number right now.
Reputation
In general Memrise seems to have positive reviews, with customers that are generally happy with their courses, their setup, what they have to offer, and of course with their programs currently being free.
Is Memrise Safe?
There does not seem to be any complaints regarding safety at this time.
Competitors and Alternatives?
There are many different online learning programs out there, especially those that claim to help you learn a foreign language, like Anki Flashcards, DuoLingo, Rosetta Stone, and others.
If you have any experience with Memrise or their products, please leave your reviews below.
You may also be interested in
Memrise Customer Reviews

Tyler J
Bought "pro" so I could use extra features and it will not accessnwvwn though they took my money. And it isn't my platform, because I have iPhone, Android, iPad, pc, Mac, kindle...
waste of $60 and they have not returned any of my emails, not do they have any way for me to get a refund. I will speak poorly about this app to everyone I cross paths with from here on out.