Marko Rubel Reviews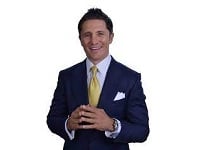 Marko Rubel is an author and real estate investor who markets a number of courses online, including the Unlimited Funding Program and Real Estate Money, found online at RealEstateMoney.com
Rubel is also associated with Turn Key Systems Inc, which states their goal is to provide their clients and customers with the best possible products, education, and training systems that are based on real world applications, not just on investment theory.
How Does Unlimited Funding Program Work?
The Unlimited Funding Program is a real estate investment system whose goal is to teach people how to get started in the real estate system without having the traditional down payments or high credit scores that are necessary to work with banks.
The promise of this training program is that their users will learn how to purchase properties without banks, purchase homes at a discount and flip them, profit from foreclosures and short sales, profit from real estate even with bad credit or no credit, and even more.
Cost & Price Plans
Initially all this website asks for is a fee of $1.97 for shipping and handling for the free kit though their terms and conditions does mention future monthly fees and purchase prices.
Unfortunately these future fees and costs are not disclosed until after you have submitted your credit card number for the initial Shipping and Handling fee.
Refund Policy
The makers of Unlimited Funding do say they offer a 30 Day Return Policy.
All DVDs, CDs, workbooks, and even digitally downloadable products can be returned as long the process is completed within 30 days of the original purchase date - after 30 days all sales will be considered final.
Monthly subscriptions can be cancelled at any time to stop future charges, but no refunds of past monthly charged will be supplied. Concerned customers should look at the Return and Refund Policy details stated in their Terms and Conditions.
Customer Service Contact Info
You can contact Customer Service with questions, concerns, or complaints at their general telephone number 1-800-600-7997, by email at [email protected], or by traditional mail at 8799 Balboa Ave. #120, San Diego, CA 92123.
Reputation
Currently there does not seem to be many user reviews available for this program, however a company that does not publish its full array of costs and fees until after they already have your credit card number should be dealt with carefully, if at all.
Competitors and Alternatives?
There are many other companies and training programs that offer people coaching in real estate investment, including Real Estate Mentoring and others.
If you have any experience with Marko Rubel's Unlimited Funding Program, please leave your reviews below.
You may also be interested in
Marko Rubel Customer Reviews

timothy A
House of cards; flipping Reqd rich reckless seller
Won't continue. I was right...
I KNEW I WAS
Only VA and FHA are assumable but they require completely new credit vetting.
It's not truly assumable but only the terms are in place.
Therefore the claim NO CREDIT required comes only thru options and owner financing.
It's a house of cards.
Very DECEPTIVE and normal people have no idea what to look for but I do and did!
ALL THESE SUCKERS FELL FOR IT!

Mario D
The Real Truth from a student
I attended a seminar in Las Vegas in 2018. This was the best decision I ever made, as Marko's coaching program changed my life forever!
Marko claims that this isn't a get rich quick model, however I would disagree... Durning the first 12 months of the program I purchased 10 homes without using my credit or putting large down payments on the homes. 12 months after I started from this program, I was able to sell my business of 15 years and was able to get out of the rat race. This was a life changer, and I would recommend this course to anyone who is serious about making real change in their financial life.

Tennessee H
Marko is the real deal! Before Marko, I was averaging four houses a year doing rehabbing. Since Marko, I'm averaging one house per month (12 houses a year)! The training and live events are incredible! In addition, I've made wonderful new friends all over the USA.

Jeannie M