Manscaped Reviews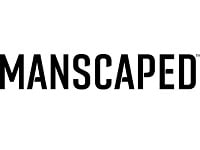 Manscaped is a men's grooming company that focuses on below-the-belt grooming and hygiene.
The company offers solutions that cover every part of keeping the area clean and groomed, including products that range from razors and trimmers, all the way to boxers and hair removal creams.
The company prides itself on the fact that this is their soul purpose; they don't do anything other than offer products that help men keep their lower areas clean and well-kept.
Because of this, they stand out from many companies that have a below-the-belt men's grooming aspect of their business model.
Manscaped Products
Manscaped aims at having every product possible for their customers to use. This includes trimmers, razors, blades, deodorants, creams, and mats that keep your hair from making a mess or getting on the floor.
Below are five of their main products:
The Lawn Mower 2.0
This product is the new version of their electric trimmer, the Lawn Mower. This product allows men to get a good trim in almost any environment or situation. The razor is built into a wireless device that comes with a built-in, rechargeable battery.
At full charge, it can last for about 60 minutes. It's complete with three blade lengths and comes with a USB cord to charge it when not in use. One of the main benefits is it's built in such a way that reduces the risk of knicks and cuts while trimming.
The Crop Cleanser
This gel is a two-in-one hair and body wash offered by Manscaped. It's been designed to clean the entire body and leaving the people who use it feeling clean and smelling nice.
It's made with natural ingredients such as sea salt and aloe in order to prevent as little rashes and skin discomfort as possible. It's perfect for when you're trimming, as it gets between every hair and cleans directly on the skin.
The Crop Preserver
This talcum gel is perfect to put on your skin after you're finished shaving or trimming. It's been designed to be safely applied below-the-belt and moisturizes your area and wicks away excess water, keeping your areas clean and dry. It's oil-free and prevents post-shave chafing.
The Shears
This nail kit offered by Manscaped makes sure that your nails aren't getting out of order, too. This kit comes with a nail trimmer, scissors, tweezers, an ear pick, and a nail filer, all packed together in a Manscaped-branded leather pouch.
All of the items are stainless steel and the pouch allows for easy and safe transportation.
Cost and Price Plans
Individually, the prices of the products can range from $19.99 for the nail kit, all the way to almost $50 for the Lawn Mower 2.0. In order to save you as much money as possible, it would be advised to buy one of the packages that the company offers.
The first one is the Perfect Package 2.0. This set comes in a box and is completed with the Lawn Mower 2.0 trimmer, the Plow safety razor, the Crop Preserver gel and deodorant, and the Crop Reviver tone and freshener.
Overall, these items would cost $137 all separately, but with this bundle, the overall cost is $74.99 plus tax and fees.
Another is the Keep It Clean Kit. This one comes with the Crop Cleanser body and hair was the Crop Preserver deodorant and gel, the Crop Reviver freshener, as well as the Magic Mat.
This is a disposable mat you put on the surface you'll be shaving on in order to reduce the size of the mess you might make.
Customer Service
If you're interested in contacting Manscaped, below is some of the way you can get in touch with them.
Phone Number: (800) 497-3037
Email: [email protected]
Contact Page: https://www.manscaped.com/
Refund/Cancellation Options: You're able to return items 30-days after the sale in the original box and unused. Discounted items are final sales and you're responsible for covering the shipping and handling fees on the item(s).
Online Reviews & Complaints
Overall, the impression of the company is rather positive, averaging at about a 4 / 5-star review. Generally speaking, customers were very satisfied with their products. For many, the trimmers were safe, smooth, and didn't irritate the skin.
The gels and liquid products were easy to use, smelled nice, and left the skin feeling very clean and healthy. As well, the Magic Mats were considered very useful and easy to clean up / throw out.
The only real cons that people complained about were the fact that the products were rather pricey when they were bought individually, or there were issues with the shipping service.
All of these situations, however, were due to the handling from the shipping company, not Manscaped.
Competitors and Alternatives
Like every area of business, there are always alternatives and competition. Below are listed three companies that offer the same products.
GroomYourJunk.com - This company doesn't focus on the traditional blade and trimmer style of shaving that Manscaped does. Instead, they offer products like hair wax-removal products, hair-removal creams, and moisturizers that are specifically made for shaved skin.
Their products focus on making the below-the-belt area of a man smooth and clean.
The Ultimate Personal Shaver - This company focuses on offering trimmers for both men and women. Unlike Manscaped, however, they only offer trimmers and avoid other products, such as mats, creams and gels.
Their products focus on hair removal of all lengths and safe blades that are able to be used in the groin region without irritating the skin or cutting sensitive areas.
Below the Belt Grooming for Men - This company is very similar to Manscaped in the sense that they offer products that are specifically designed for men.
However, they don't focus on the actual shaving of the area like Manscaped does. Instead, they approach it from a hygiene angle. Their products include lots of powders and creams that are guaranteed to keep the area dry, moisturized, clean, and chafe-free.
Where to Buy?
The first and most obvious place to buy Manscaped products is on their website and directly from there. However, if you'd like to find their items in stores, you might be out of luck.
Apart from buying online, you may be able to find their products on websites like eBay. For safety reasons, it would be safer buying straight from Manscaped.
Overall, Manscaped offers products for men of any kind who would like to groom their downstairs areas. If you're looking to ensure that your below-the-belt hygiene is kept at a high standard, or you're looking to just keep things organized, Manscaped may be worth a shot.
If you have any experience with Manscaped or their products, please leave your reviews below.
You may also be interested in
Manscaped Customer Reviews

Joel M
Scam! Product was inferior in ALL ways. Not only that but I got charged a bogus charge months later though I NEVER ordered anything after my initial purchase.

John B
Checking my credit card report, I had a charge of $378.82 from this company, from which I have never ordered. Calling my credit card company to dispute the charge, I was told it was a recurring charge and that a dispute was being submitted. Calling the 800 number for this company, there was no live person, only a recording directing me to their email or web page. This is a scammy company...stay away!

Dayna P
Doubtful I'll ever even see my order!!!!
Pretty upset with trying to even GET my order. I ordered the Performance Package on October 25th, received a shipping notice October 28th. Waited 4 weeks and no order. Contacted both Manscaped and DHL - Manscaped said they would ship another, and when I heard back from DHL, turns out they never received the package to ship...
November 24th I received an email from UPS stating that a shipping label had been produced. Today, November 30th - UPS still has not received the parcel to ship out from Manscaped, and still no response from the Manscaped team... I ordered this very early as a gift for my husbands birthday on December 1st, as with the shipping times being delayed, I didn't want to risk anything.
So almost 5 weeks from my original order date and NOTHING. If my husband didn't want this razor so badly, I'd cancel my damn order and get a refund. Absolutely terribly run business. I sincerely hope the Manscaped team does some re-vamping to their management and shipping otherwise good luck staying in business.

Jasoon C
Manscape made a false purchase on my behalf on something I never ordered. Funny how we are always directed to an email instead of a phone number to get things cleared up. I do not like this act of theft and will therefore not have anything more to do with this sham of a business that tries to keep it's business afloat by illegally putting in false purchases.I called my credit card company and will have them removed forever. Bad behavior that will get them in trouble.

Adrian Y
Despite the advertising budget this is a surprisingly bad trimmer especially based on the marketing campaign specifically promoting safe use in sensitive areas. Lawn mower 3.0 has cut and nicked me on every use drawing blood each time and should never be used on sensitive areas. Don't be attracted to their claim of 'hassle free returns', after contacting the customer service I've received no reply and a return seems unlikely at this point.

Donald K
I bought the Lawnmower 2 and tried it. It cut me pretty bad in several places. I contacted the company. They gave me some tips on how to use it. I tried it again and ended up wearing a band-aid for a couple days. NOT GOOD! It is ok with a guard, like a beard trimmer, but not good at all for a close shave. I'm sticking with cream and a straight edge. They are much safer.

Alexander C
Tried to contact the company about a credit issue and never received a response. Charged items on my credit card that I did not request and want them to STOP.

Markus H
The 2.0 nicked and cut me. So much for safe shaving product. I wrote them requesting a refund, and no response. I hope they made their money on the first offering, these type of organizations never last long if they have to beat a consumer out of a few bucks......
Definitively, it is a scam being perpetuated across the sports advertising media.

Jesenia R
I placed an order and wanted to get shipping information so I emailed them as per their website, with a hope that they would respond within the time frame they mention online and it has been almost a week and no one has reached out to me. I wish I would've attempted to contact them prior to placing an order. They do not even answer their phone.

Rob
Manscape trimmer 2.0 lawn mower
It doesn't do as advertised. I got nicked four times in the first two try's and it doesn't cut well (At All) watched some videos on YouTube to be sure I was doing it right and I was. So don't bother purchasing one.
I tried twice to get in contact with them at the address they give you for information on how to send it back for a refund. They won't reply. Scam? I think so.
They must pay people to say good things about there products. Be wear

Roberto G
Hope they go out of business

Andre M
At first, I was a bit skeptical about spending this kind of money on a manscaping Package, however, after taking the leap, it has so far been a great investment that has worked for me perfectly. This full all-in-one kit from Manscaped, which includes the Lawn Mower 2.0 – a cordless electric trimmer with the replaceable ceramic blade is far superior than any trimmer I've ever used and is built much more solidly. The plow – a safety razor that is lightweight yet sturdy is the perfect size for easy maneuvering (especially down there). The crop preserver – an anti-chafing deodorant that smells like what a real man would use anytime got me really impressed with this package. The crop reviver and the set of three disposable shaving mats are very cool additions. Not forgetting the sleek free gift – the shed which is a handy travel/storage bag that's very thoughtful and is what I use to pack all of these manscaped tools and products around. In fewer words, this set is absolutely amazing and exceeded my expectations. All round quality products and tools for manscaping. I am very satisfied and will highly recommend you purchase this package again and again. You won't be disappointed.

Jordan R
I have had a good experience with the company and the products work. You should highly recommend Manscaped to your family and friends.

Will R
Great Product And Great Company
Purchased the kit and was going to be traveling. While I put in my address I also messaged them about the hotel I would be in. They gladly and easily helped me make sure and get my kit while traveling.
Really over the top awesome customer service. Really recommend the product as well.