Mackenzie Limited Reviews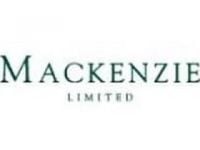 Mackenzie Limited Customer Reviews

Anne G
MAKE THAT THIRD-RATE FOOD
Sadly, we ordered 10 of the Stuffed Maine Lobster tails and they were so bad one was even left over. At a cost of $45 apiece!! plus shipping. And no way were they 8-1/2 ounces apiece. What an awful experience and awful waste of money. Plus disappointment at Christmas Eve dinner! interesting they have no online reviews -- only their cherry-picked testimonials.

George C
Received crab cakes as a gift. They arrived with no dry ice, room temperature.
They arranged a reshipment but that too was delivered with no dry ice and warm to the touch. Customer service told me the crab cakes would be shipped from Wisconsin to my home in Florida. Curious because there isn't a crab within 800 miles of Wisconsin. My guess is they come from Indonesia or China via cargo ships on Great Lakes.
I called customer service to ask them to refund the sender's payment and I could overhear another customer service rep talking on the phone about high blood pressure vitamins.
The customer service is obviously not a part of MacKenzie.

LJ d
Fantastic catalog. Sleek pictures. Promises of great customer service. Don't even think about it.
I write this 2 weeks after placing my Christmas Eve dinner order (well over $500) and being told there is no order, no delivery, no contact, no apologies, BUT they did say they would return the payment I had made.
Gee, THANK YOU!
This is the most incredible joke for business I have ever experienced.
Stay AWAY!

Karin H
I ordered Quiches, wild mushroom canapees and cherry tartlets. None of them come even close to what I know they should taste like. The cherry tartlets I tried made me sick to my stomach. Since I had unwrapped everything, and got rid of the box, I could certainly not return the sorry merchandise back. I wasted a good bit of money, and ended up throwing the lot in the trash.
Do not be deceived by the rosy descriptions they give to their "foods". Don't waste your money the way I did.

Maryann D
BUYER BEWARE! They don't do what they say will do. They shipped earlier than requested. You can't do that with frozen food. I requested a specific delivery date so my recipients would be there to receive it. As it sat on their porch for a week it was FOUL when they opened it.
I called their customer service center and was told that because it got there before the date they had done their job. The customer service center manager was extremely unhelpful and kept repeating the same thing. Broken record.
Don't do business with this company. I wish I had checked the reviews before I did. What a shame! Their catalog had such beautiful photos of the food but we'll never know how it tasted. They absolutely DO NOT CARE ABOUT CUSTOMER SATISFACTION!

Anthony G
Unbelivably Bad Customer Service
I don't know how the food I ordered tastes, but they have the worst customer service I have ever encountered in my long and extensive online shopping career. I picked a shipping date and they never acknowledged through email or on their website that the order had shipped. Fortunately, I was home when it arrived. There were 3 cardboard boxes inside the order and 2 of the 3 were torn open. I reported it immediately with photos through email to their customer service group. They called back to "talk about it". I missed the call. I returned the call. They were rude and told me I had the wrong order number but they would have someone else call me back. When a day went by and no one called, I called again. I sent pictures of the torn boxes, but they told me the food would be ok and just to use it anyway. This was to be a gift and it is not presentable. With shipping, I spent over $50 on 3 boxes of frozen soup. What a waste!

Chevy C
Don't be waste your money and time.
We had received a gift basket and it was huge disappointment even if it was $10. It was $89 and it's embarrassing to let the person that sent the gift know that this company hugely misrepresent the quality on every level. First it came with a huge cooler- environmental waste as the basket was a fraction of the size. The products were everything you can get in a Safeway and local Whole Foods . Care crackers, chocolate, some Scottish cookies- seriously no more than $20 at most and nothing spectacular. Even the basket was like from a cheap craft store!
Don't waste your money and they don't have independent reviews on their site- a warning sign as well.

Denise W
You can find better frozen food in the supermarket. I ordered several foods from this company, and they were all terrible. When I tried to post my reviews of their food on their website, none of them showed up. So, I have to believe their reviews are bogus. Save your money and shop somewhere else.

NLS
This was actually the second time I purchased from MacKenzie Ltd. And unfortunately the items I purchased were about as palatable as my first order. However, this is the first time I'm leaving a review. I purchased 3 items for approximately $200. Not one of them I would serve again. This place is a rip off. Their photographs in their catalogues are beautiful and look appetizing, but what you receive is far from what it looks like in the photos. Stay away from this place.

Carl
Mackenzie Limited has no idea what Customer Service means
So it was about 3 weeks before Thanksgiving and I decided to celebrate w a few friends. I had always been curious about Turducken and chose to make this the year I took the leap and tried it.
I came across Mackenzie because they would send catalogs on occasion so I made a selection of many items including the Turducken to make a special complement to my Italian pasta.
I received the items in time and again had high expectations of what it would be like.
After cooking majority of items it became apparent the meal was very bland or disappointing
When I contacted them I got a response on Saturday. The rep said she would follow up the next day but as expected she called on Monday.
The level of attitude she gave me and with question after question it became apparent she wasn't acknowledging my disappointment w the food but actually questioning why I had placed such a large order. She then said they had never had any such complaints on their deliveries before to which I said that seemed difficult to believe that no One had ever been disappointed before.
At the end she claimed she couldn't hear me and the phone call was disconnected. Here's where the breakdown in communication was obvious. I proceeded to call back to continue the dialogue but was unable to be reconnected to her. She however made no such effort to call me back.
I sent an email to the company late that night and got a response from another rep.
The next rep seemed more sympathetic and said she would speak to someone in executive office to discuss some type of credit and claimed she would call back next day same time.
No call
and after a week plus I gave up completely and filed a complaint w my credit card. I figured you might ignore me but you wont avoid them. After not responding for nearly 6 weeks I finally saw the benefits because I got an email from the CEO WHO felt it was appropriate to accuse me of trying to rip off their company and besmirch their reputation.
I attached it below:
Dear Mr _________
As the owner of the company for the past 25 years, I am writing to express my disappointment with your treatment of this company.  We work tirelessly to offer exceptional products, and are always here for customers.  Your call was not only cut short by you hanging up, but you then proceeded to charge back your entire order with the credit card company under the proviso that every item was "not as described".  Unfortunately, as you probably know, the hard working merchant like ourselves rarely wins these disputes.
Your actions are truly shameful that you would not allow us to resolve this issue, if that truly was your intention.  We are a small company of hard working individuals, and we would certainly have record if you'd called "multiple times".  You did not. There certainly are a share of "customers" that simply want a free meal, and since you would not speak with us directly, it's likely that we'll never know the answer to that question. 
If you'd like to call us to resolve this and pay us for what we earned by sending you a VERY large order of SIXTEEN gourmet food items in November, please let me know.  If not, please make sure to delete all reference to all 3 of our catalogs below, as we will not accept any orders from you in the future.  Quite simply, we don't want customers like you.  You have been removed from our system and blocked from placing orders at this point.  After so many years it's too bad that I have to send an email like this, but your actions are unconscionable and the equivalent of theft sanctioned by the credit card companies.
I'd be surprised to hear back from you, but the part of me that thinks people are actually good and fair hopes that I do.  I sincerely don't like being in this position of that I assure you.
Thank you,
Laura McManus .
I think her words speak for their overall approach to how the customer is always wrong.