Mack Weldon Underwear Reviews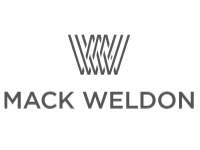 Mack Weldon Underwear, found online at MackWeldon.com, is a company who says that their goal is to make sure all your wardrobe basics are smartly designed and that shopping for them is easy and convenient.
How Does It Work?
According to their website, Mack Weldon was founded because their creators wanted more from their basics and were frustrated with how difficult it was to find high quality essentials that fit the way they wanted.
To begin with, they started from scratch and engineered their own fabric and then they moved to the design (and redesign) process in order to ensure that they were meticulous in giving their customers the best possible fit and that the fit would be the same every time.
This website also says that as they continue to add new products to their current inventory, they promise that they will always approach design with purpose, utility, and innovation. &nbsp
&nbsp
Cost/Price Plans
Because this company sells such a wide variety of products, there is no real way to quote a single or static price range for the items you will find on this website. That being said, MackWeldon.com says that they do offer their customers discounts whenever they buy products from their website in larger amounts.
For example, if you spend $100, you will automatically receive a 10% discount; customers who spend $150 will receive a 15% discount; and customers who spend $200 will receive a 20% discount. The team at Weldon says that they believe this is a good way to reward their customers without having to bombard them with promotional emails at inopportune times.
Refund Policy
This company does offer their customers two approaches to returns. First is their Try On Guarantee, which states customers who are brand new to Mack Weldon Underwear can order a pair for the purposes of trying them and checking to make sure the style and size fit their needs.
If you decide that their underwear isn't for you, they ask that you email them at [email protected] within days of your original date of purchase and then they will issue you a refund or an exchange and you will get to keep the original pair of underwear you have purchased.
Then they offer their customers a standard Return Policy, which says that all customers are welcome to return a product that is unworn, unwashed, undamaged, and in its original packaging.
Customer Service Contact Info
Customers who would like to contact Customer Service with any questions, concerns, or complaints can do so by email at [email protected]
Reputation
This company actually gets really positive reviews at this time for their products and their excellent consumer protection policies, and more than one fashion blogger and fashion magazine recommends this company and their products.
Some reviewers did point out, however, that because the prices of these products are higher than what you will find for the average pair of underwear that customers should consider how unhappy they are with their current brand of underwear.
If you truly feel as though you haven't found a product that meets your needs, then it is worthwhile to try this company's products, but if you are generally satisfied with the brand you wear at this time, it may not be worth it.
Competitors and Alternatives?
There are actually many different companies that have been working hard in the last few years to upgrade our wardrobe essentials and basics, and there are many other companies like Me Undies, the Knobby Underwear Club, and many others.
If you have any experience with Mack Weldon Underwear or their products, please leave your reviews below.
You may also be interested in
Mack Weldon Underwear Customer Reviews

Robert T
Return policy is not true. NO ONE EVER EVEN GOT BACK TO ME.
Promotional Codes are not excepted.ALL CODES ENTERED EVEN FROM THEIR OWN ADD MATERIALS ARE NOT EXCEPTED.
Lack of Customer Service. NO ONE HAS EVER RETURNED MY CALL OR EMAIL
Buy Tommy John

Brando C
I've invested a fair bit of time and money over the years searching for the perfect underwear. MW trunks are without question the best I've found so far. I've been wearing them for a couple of years at this point. They're comfortable, have quality materials and stitching, and have shown zero wear and tear so far.
The T-shirts are also my favorite T-shirts - not as undershirts but just regular daily wear. Super comfortable and look great.
The company has also been great to deal with. No issues returning or exchanging, and they actively seek out feedback and make improvements.
Zero complaints from me. Only praise.

Duke
I don't buy anything from spammers like Mack Weldon
Curate this, you clowns... I don't care how good your product is, I'm sick and tired of finding Mack Weldon spam in my Gmail inbox every day, multiple times a day. Keep your lowbrow marketing tactics and your overpriced underpants.