M. Gemi Shoes Reviews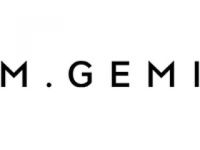 M. Gemi is a shoe company that states they understands the importance of high-quality shoes and set out to bring the finest Italian shoes to their customers at affordable prices.
Despite the low price, the company claims that their shoes are made with quality materials in the best Italian workshops. Their product line includes sneakers, sandals, heels, loafers, alpi boots, and more. Their helpful FAQ page informs customers about fit, sizing, company history, and materials.
Cost and Price Plans
Their products are designed to be not only high-quality but also affordable. Their prices vary based on the item.
For example, you can purchase a pair of M. Gemi flats for $145.00-$298.00 or a pair of heels for $145.00-$298.00. A pair of sneakers ranges in price from $228.00-$298.00 while M. Gemi boots cost $228.00-$528.00. They also sell handbags for $198.00-$398.00.&nbsp
&nbsp
Competitors and Alternatives
If you are on the market for high-quality shoes, you might consider a few other options.
Koio is a brand that aims to bring fine Italian leather sneakers to customers. Koio sells their low-tops, high-tops, and boots for $198.00-$368.00. The company boasts excellent reviews, with Facebook reviewers giving Koio products a 4.8/5-star rating and offering wide praise for the company.
Another alternative to M. Gemi is Everlane, a company that utilizes the highest quality materials and works with only the best and most ethical factories in the world to create timeless products from shoes to t-shirts. Everlane shoes have earned positive reviews with Business Insider and Mademoiselle.
Customer Service
If you need to contact customer service you can do so at 844-574-4364 between the hours of 10am-7pm EST Monday-Friday. Alternatively, you can reach out via e-mail at [email protected] If you are wondering about their returns and exchange policy, you will be glad to learn that customers can obtain a full refund or request an exchange within 14 days of delivery.
Online Customer Reviews/Complaints
You can find reviews of M. Gemi products on their website and Facebook page where the company earns an overall 4.4/5-star rating from reviewers on Facebook. Customers generally praise the company, as do blogs like Jet Setter.
Where to Buy?
You can order a pair of these shoes on their website or sites like Amazon.
Is It Worth It?
M. Gemi designs stylish, high-quality, and comfortable Italian shoes. They have worked hard to earn positive customer feedback, and while their shoes certainly do not come cheap, they have developed a following of shoe enthusiasts and earned a great reputation among shoe lovers.
If you have any experience with M. Gemi Shoes, please leave your reviews below.
You may also be interested in
M. Gemi Shoes Customer Reviews