Luxoft Reviews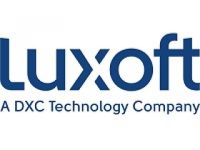 You may also be interested in
Luxoft Customer Reviews
The company is international and has locations in many countries worldwide with a great number of employees. Nowadays it is a part of even bigger company - DXC. The management is good. The salary is official. There is our own Training Center. There are many clubs and extra activities. Internal mobility. Work from home possibility
Luxoft values its employees
I've been working in the Company for almost 5 years.
Positive sides:
- Good salary
- Work/Life balance
- Friendly co-workers
- Interesting tasks
- Growth opportunities
- English courses
- Different clubs
- Training Center Courses
- Our own library
- All kind of events
- Work from home possibility

Recruitment C
Luxoft is a good company to work for
Luxoft is a great place to start your career in IT sector. You can learn a lot, gather niche skills as well as develop current ones.

suresh S
The company provides a lot of opportunities for learning and self-development.
- Work directly with respected clients
- Pleasant offices, Good atmosphere
- Very nice colleagues.
- Worldwide offices with an ability to relocate.
- Relocation support when hiring.
- New technologies for all projects
- Multicultural teams.
- Flexible working hours.

Raj K
Simply a "bodyshop" company
Luxoft Poland represents itself as an IT company on the front line of the innovations. But in the reality it's just another "bodyshop". They are not making any own projects or even projects for their customers. Luxoft just "re-seller" of the people.
Typical practice: Luxoft gets the request - or even just a hint - from their customers (in Poland it's mostly the banks) that they need the team of X people. Luxoft immediately starts looking for, hiring and relocating specialists with given profiles. IF for some reason the hint appeared to be a fake - they immediately fire bunch of people. This for example happened with their accounts in Krakow (Poland) in 2016 and in Gdynia (Poland) last month. Because they have only one customer in each Polish city there is no chance they will find you any other project in that city. So if people want to stay with them - Luxoft asks to relocate to new site and offer decrease in the salary.
Here are the pros and cons about the company:
Pros:
- relocation package
- good people in the team you're working with
- more or less freedom of using technologies that team wants
- if you're lucky - the customer's projects can be interesting
- good experience to work with the people spread around the globe
Cons:
- if you're unlucky - customer projects very boring
- Luxoft doesn't have its own development offices
- All people are working as "consultants" at customer's sites
- Management very short-sight and doesn't really care about long-term perspectives
- Hiring-firing people in bunches
- Luxoft don't invest in your training, team building etc.
- Unclear how to get the salary raise or promotion
Summay
When considering their offer - from the very beginning treat it as a temporary job. So try to:
- negotiate the highest salary possible plus risk premium - bear in mind that your project (and your team) can be cut in 6-8 months
- don't accept any promises about bonuses, promotions and bright perspectives
- negotiate a good relocation package - ask Luxoft to cover all your and your family expenses including visas, work permit expenses, luggage, tickets, temporary flat for at least one month (they usually offer only 2 weeks)
-