Lumin Skin Reviews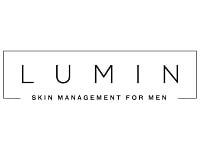 Lumin Skin Customer Reviews

Kevin M
Good but need to apply more than recommended
I primarily use the Dark Circle Defence at night sometimes first thing in the AM. I find it works best when you apply more than what the directions say. Happy otherwise.

Sean B
Charcoal scrub saved my face
Lumin charcoal scrub has improved my facial skin quality and my skin is clearer than ever!

Vinnie V
Was little hesitant in the beginning to try their products but after the second set of correction, i have noticed the change and my face cleared and the most that in liked is the dark spots from my past acne are getting brighter and goes away. The cream can be used as a day and night cream. However, their prices are bit expensive but you can always get promo codes and get yearly subscription thru affirm. Overall their products will work with continous use

Cham W
Have been subscribed to Lumin since it's beginning as "Skin.co".
The initial perspective was definitely a little skeptical as there are just as many similar services or products offering in the same way. However, until today (of about a year), I've been with them and have seen the changes throughout its service to provide better support and products.
As I have sensitive skin, many products out there did not fit well or would eventually dry out my skin. Switching from brands to brands was tiring until I tried Lumin. My favorite product would be the Charcoal cleanser as it helps maintain the skin well.
Overall, despite many reviews you might've heard, issues with the subscription or being labeled as "Fraud" are, technically, the error of the users themselves. Perhaps Lumin could better look into helping users make informed decisions but the responsibility is still the user's to take when accepting the trial package.
Great products Lumin, hope to see a gradual improvement from here!

Geoffrey Y
This companies customer service sucks. I ordered 2 months supply of skin car in December for Christmas and 2 weeks later they sent me another 2 months supply and charged my CC $89.08 with out any warning. I have been going back and forth with them for 8 days. Everything they say they are going to Do to correct the issue they don't. Now they say they will refund my money minus the shipping fees!! This company is a mess. Next step for me is to let you all know what a hassle this has been. Stay away from this company and these products.

Brett L
Charcoal cleaner, moisturizer
Lumin is my favorite men's skincare product to date. The charcoal cleanser, exfoliate cream, and moisturizer are great products and use them every week or every day. My only complaint is that the charcoal does sometimes dry my skin out in the mornings but overall I would recommend it.

Michael P
I was skeptical at first when I saw the Lumin advertisements but decided to try the products. My skim has never been better! Honestly, people at work have remarked how amazing my skin looks. I am now a loyal customer.

Carl W
I've had problems with my skin for over a decade and I finally found something that helps.

Esteban L
The customer service has definitely
improved. I order my lumin products and it really has improved my skin. Love how they have different face oily choices.
Def would recommend have been using this product for 6 months

Katriona C
This is a scam. They offer you a trial for a very nominal fee, just a few pounds. Looks too good to be true, but that's because it is. Months later, having stored your credit card on file, they charge you again (no, they don't send you any more products) but this time for £38. Emailing customer service about this yields no response. I've had to contact the police to seek a refund of the theft.

Christian S
FRAUDULENT COMPANY
I placed an order in July for some moisturiser, which I received. Just this week, mid-November, the company, having stored my credit card details on file, have arbitrarily charged me £38 for an order I didn't place. When I contacted them about it they refused to help. Do not give these charlatans your credit card details.

Dino K
Dodgy company, very poor customer service, poor dodgy website.
Ordered the trial, their system takes your original postcode but strangely changes it in the billing address, no way to modify it. Emailed customer service, they will charge me again for shipping and reshipped it, but again to the incorrect address. No response to any of my following emails. The shipment is global, meaning posted from outside UK. Looks like a scam company. STAY AWAY.