Lumin Skin Reviews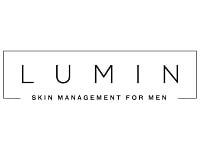 Lumin Skin is a Los Angeles based beauty brand that specializes in skin, hair, and body care products designed especially for men, who they say require completely different products from women because men's skin is structured differently than women's.
How Does Lumin Skin Work?
Lumin offers multiple skincare products. You can purchase products for moisturizing, cleansing, exfoliating, protecting against wrinkles, and more. In addition to selling stand-alone products, Lumin Skin also manufactures and bundles gift sets to make purchasing an inclusive group of items easy. They also make great gifts.
For example, the Complete Skincare Set includes everything you need to care for your skin. It includes a broad spectrum dark circle review of products along with products designed to treat fine lines , wrinkles, skin tone imbalances, acne scars, clogged pores, dryness, and more.
The Classic Maintenance Collection, on the other hand, is designed to cleanse, hydrate, and renew your skin. It can also reduce shaving irritation.
The Age Management Collection includes a variety of moisturizers and eye cream products and helps fight aging signs like sun damage, fine lines, under-eye bags, and wrinkles.
The Correction Trio helps get rid of dark circles and fades hyperpigmentation, waking up your face while you're getting some shut-eye.
What's even better is that you don't have to purchase large amounts of product - or products you don't want - in order to get the ones you do want. You can purchase single bottles of individual products like the Anti-Wrinkle Defense product, the After Hours Recover Oil, or the Reload Exfoliating Rub, too.
People love Lumin's products because they include a variety of natural ingredients that complement and nourish your skin. For example, many of the skincare products include mixtures of things like rosemary extract, green tea extract, activated charcoal, caffeine, lavender oil, and more.
These products are designed for all men, regardless of age, race, or skin type. They can be used by many females, too. Products are not tested on animals and all ingredients are printed clearly on packaging as well as on the company's website.
To sweeten the deal even more, all Lumin products are cruelty-free, paraben-free, and dermatologically tested to ensure that they won't harm your skin. All of the products are packed with nourishing ingredients. Each comes with specific instructions for application so that you know what time of day you need to apply them, as well as how much you should be using.
Most customers see results within just 28 days of using Lumin products. Each comes with a detailed usage card telling you how to use each product, and most of these can also be used in conjunction with other products. You can shave before or after using Lumin products, although the company recommends following a certain order of application for the best results.
Lumin products tend to last quite some time, too. Most should be stored out of direct sunlight, either on the bathroom sink or near the bed, where they will stay cool. You can travel with most Lumin products, as they're less than 3.3 oz, and most can be used up to four months after being opened.
Cost and Price Plans
The cost of Lumin Skin products varies depending on the bundle or individual item that you purchase. For example, the Complete Skincare Gift Set starts at $100.
You can also pay for subscription plans if you are hoping to receive regular shipments of certain products. For example, the Classic Maintenance Collection has plans starting at $20 per shipment. You can sign up for a one-month, one-time, or bulk purchase order.
If you just want to purchase a single product, these costs will depend on the overall cost of the product, but generally, start around $16. Again, subscription options are available.
Competitors and Alternatives
While there are definitely more skincare products out there that cater specifically to women, there are a variety of companies that are beginning to market exclusively to men, too.
Lumin vs. Brickell - Brickell offers grooming products besides just those for the skin. In addition to offering a range of face and body products, Brickell also sells hair products, too, offering a more comprehensive approach to men's grooming.
However, these are really designed exclusively for men and there aren't many women who are able to use them.
Lumin vs. Tiege Hanley - Tiege Hanley, also designed for men, offers only skincare products, like Lumin. The company has several products designed specifically for acne-sufferers, along with other skincare solutions, too.
Online Customer Reviews/Complaints
Customers are appreciative of how easy Lumin Skin products are to use. One satisfied user wrote the following acne scars review: "I've struggled finding a product...after just one week, my overall skin health has changed drastically, from texture to hydration, to reduction of pore size and elimination of acne." You couldn't ask for a more holistic approach to skincare than what Lumin provides.
Customer Service
If you have questions about any of Lumin Skin's products - or if you have a specific question about your order - you can easily get in touch with customer service via the company website. There, you will find a handy chat feature to live chat with a member of support, or you can also reach out via email.
Not only does the company have a well-distributed email newsletter, offering updates on products and regular discounts, but it also has social media pages on Facebook and Instagram. The company's physical location and mailing address are both in Los Angeles, CA.
Lumin has a generous return policy. If you want to return a product, you can contact the company via the chat page with your order number and return reasons. Products can be shipped internationally, too, with an estimated ship time of just seven to fourteen business days.
Where to Buy?
You can order Lumin products directly from the manufacturer's website. At this point, this is the only outlet through which these products are readily available. However, you will also receive some of the best customer service by ordering directly from the manufacturer.
Not only can you try a free trial product from Lumin by adding it to your order here, but you can also change your subscription or sign up for a new subscription, too. You can also cancel subscription orders from the manufacturer's website, too.
The Bottom Line
Stop worrying about your skin's appearance and invest in Lumin Skin products. You can finally stop fielding questions about why you look so tired - and you'll likely begin to feel younger, too.
Whatever your skincare needs might be, Lumen offers products to help you boost your appearance and make you feel better at the same time. What have you got to lose? Besides your dark circles, that is.
If you have any experience with Lumin Skin or their products, please leave your reviews below.
You may also be interested in
Lumin Skin Customer Reviews