LTD Commodities Reviews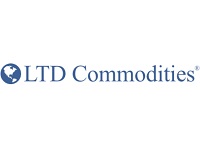 LTD Commodities describes themselves as a family-run company that is focused on satisfying customers with high-quality products at value prices.
Partnered with ABC Distributing, LTD Commodities LLC says they began as a small mail order business, but since have grown to be two of the country's premier business to business merchandisers, describing themselves as a one-stop shop for their customers.
Due to their close relationships with leading vendors, designers, and manufacturers, this company says they are able to negotiate discounts on their items that they can then pass on to their customers as exceptionally low prices.
The products they offer cover a very wide range. They have items in Home Goods, Apparel, Beauty, Garden, Dining, Toys, Sports, Bed, Bath, Sale, and more. Each category offers a detailed sub-category as well, so you can best find what you are looking for.&nbsp
&nbsp
They also offer you the ability to sign up for a free printed catalog if you prefer to not always have to shop online to see their newest items. They print many catalogs each year, and they are said to be filled with unique products that their company searches the globe for.
Customers who are hoping for coupon codes can receive them through the catalogs or by signing up for email communication.
Customers who have any issues, complaints, or are otherwise dissatisfied with their order may return their items for a replacement, credit, or refund of the purchase price. Shipping, handling, and processing fees will not be returned.
In order to return an item, you must fill out the Return Form on the back of your invoice or download a new one from the website. Unfortunately, monogrammed and personalized items cannot be returned unless they are defective.
LTD Commodities also offers career opportunities for people who live near one of their Illinois based offices in Aurora, Bannockburn, or Lincolnshire. Simply look online for their career listings.
If you have any experience with LTD Commodities or their services, please leave your reviews below.
You may also be interested in
LTD Commodities Customer Reviews

Sal E
So Far a Loyal Happy Customer
I have ordered several things from this company over the last couple years and have been very happy with the items. They are unique and go with the decor of my old farm/ranch style home.
Of course not every thing is 100% satisfactory but I have yet not been so disappointed to ever send anything back! I continue to order and love it. My problem is a couple items I really like so much that I would like to order again but they are no longer in stock...and it doesn't look like they will bring them back!