LTD Commodities Reviews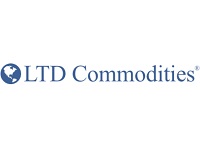 LTD Commodities describes themselves as a family-run company that is focused on satisfying customers with high-quality products at value prices.
Partnered with ABC Distributing, LTD Commodities LLC says they began as a small mail order business, but since have grown to be two of the country's premier business to business merchandisers, describing themselves as a one-stop shop for their customers.
Due to their close relationships with leading vendors, designers, and manufacturers, this company says they are able to negotiate discounts on their items that they can then pass on to their customers as exceptionally low prices.
The products they offer cover a very wide range. They have items in Home Goods, Apparel, Beauty, Garden, Dining, Toys, Sports, Bed, Bath, Sale, and more. Each category offers a detailed sub-category as well, so you can best find what you are looking for.
They also offer you the ability to sign up for a free printed catalog if you prefer to not always have to shop online to see their newest items. They print many catalogs each year, and they are said to be filled with unique products that their company searches the globe for.
Customers who are hoping for coupon codes can receive them through the catalogs or by signing up for email communication.
Customers who have any issues, complaints, or are otherwise dissatisfied with their order may return their items for a replacement, credit, or refund of the purchase price. Shipping, handling, and processing fees will not be returned.
In order to return an item, you must fill out the Return Form on the back of your invoice or download a new one from the website. Unfortunately, monogrammed and personalized items cannot be returned unless they are defective.
LTD Commodities also offers career opportunities for people who live near one of their Illinois based offices in Aurora, Bannockburn, or Lincolnshire. Simply look online for their career listings.
If you have any experience with LTD Commodities or their services, please leave your reviews below.
You may also be interested in
LTD Commodities Customer Reviews

Mike O
Total Scam!!! Don't Buy From Them!
DO NOT ORDER FROM THIS FRAUDULENT COMPANY! Less than an hour ago I purchased a set of deck and stair lighting from LTD Commodities LLC..
When I found a similar and better rated product I immediately contacted them to cancel my order, (LITERALLY 15 MINUTES LATER) I was told @ 8:30am, that the order had not entered into their system and to call them back in 20 minutes, and then they would be able to do so.
I called them back at 9:00 am and was told that unfortunately, the product was already processed and they couldn't cancel the order or remove the purchase from my credit card.
After repeatedly being told by this representative and then her supervisor I was told the same thing. When I made it clear that I would rescind the charge with my credit card company and report the charge as fraudulent, the supervisor ended the call by asking if there was anything else she could help me with. I said "sure, direct me to your review page!" BEWARE OF THIS sneaky practice!

TomKat
Can't cancel orders not even orders backordered for several months.
Placed an order in October and apparently two things I ordered (Christmas decorations) were on backorder. The company never sent an email to inform me and they weren't listed as backordered when I ordered them. I had to call and find out why they were missing from my package. I was told one item was permanently out of stock so I wouldn't be receiving it and the other wouldn't come until mid December. I told her it would be too long and I wanted to just cancel it. She said she processed the cancellation and I thought all was done.
Until today January 8, when I get notification my item has been shipped and I see my card was charged. Again this item is a Christmas decoration and it is now January 8. Not to mention the item is now clearanced out on their site for 10$ and I paid full price for it. I call again and speak to a person who says I have to get a return label and return it if I want a refund. What a pain in the butt. I wasn't supposed to be getting it to begin with, I canceled it months ago when I called.
She also tells me the second order that supposedly was canceled because it was out of stock, is set to be shipping to me in a few weeks. So I ask her to make sure she cancels it because it's another Christmas decoration and it's now January, and again I paid full price and I no longer want or need it, she says she successfully cancelled it. I'm not happy about having to return the other item so I ask to speak with a supervisor.
At this point I've been on the phone for two hours. When speaking to a supervisor she says her hands are tied and to get a refund I have to return this item. I let her know that they cannot hold onto orders for an indefinite amount of time until they decide to fulfill them. It's been months, and I called to cancel it. She then tells me that their system doesn't allow them to cancel any order that is "in process" she said the company is working on it because it's become a big problem, but right now any order that is "in process" cannot be canceled. I told her that wasn't fair because as soon as you place an order it's considered "in process" which means if it's back ordered it will be "in process" until it's fulfilled which means if it's on back order for 6, 7, 8, 9 months it will be "in process" for that entire time.
She told me that was correct which means once you place an order no matter the circumstances there is no way to cancel it even though when you call they will tell you they successfully canceled it. I don't even think that this is legal they cannot hold orders for an indefinite amount of time and just decide when they're going to ship it and charge your credit card especially if there's active communication from you and you're asking them to cancel the order because they can't fulfill it. This also means the cancellation that was processed for me today, on the order I was originally told was canceled because it was permanently out of stock IS going to ship to me.
Maybe it will be in several weeks, maybe it will be in several months, maybe it won't be until next Christmas time who knows but whenever they decide to ship it to me they're going to charge my card and send it and I just have to wait and return that item too. Not even a supervisor can cancel it.
I even tried to compromise and ask her if she would just give me a price adjustment and charge me what they're currently selling for. I thought that was more than fair considering you can buy them at a clearance price now and my items didn't ship until now and they didn't charge my card until now. I just really don't want to deal with the hassle of having to return these with a post office. The supervisor couldn't even do that for me she said their system doesn't allow it.
All they can do is give me a full refund after I return them I don't understand how this company can operate the way that they are. I do not recommend ever ordering from this company because everything from start to finish was dishonest I was never even told that these were back ordered I was never given any form of communication I just had to call and find out when they didn't show up in my order and then deal with this headache from there on out. Do not deal with this company.
Tip for consumers:
BEWARE!!! They can take as long as they wish to fulfill your order, in my case MONTHS They cannot cancel your order even though they tell you they did. (Found out after talking to a supervisor) and they can take months to ship it out without you being able to cancel it.
You just have to keep waiting and pay for it whenever they feel like sending it. I'm now going to have to dispute charges, and cancel my card so they can't continue to charge me for remaining unfulfilled items they won't cancel

J B
Total scam. Look at the BBB Complaints. I should have known better...

Sal E
So Far a Loyal Happy Customer
I have ordered several things from this company over the last couple years and have been very happy with the items. They are unique and go with the decor of my old farm/ranch style home.
Of course not every thing is 100% satisfactory but I have yet not been so disappointed to ever send anything back! I continue to order and love it. My problem is a couple items I really like so much that I would like to order again but they are no longer in stock...and it doesn't look like they will bring them back!