Lozo.com Reviews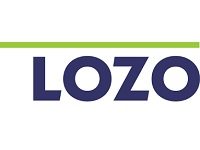 Lozo.com is a website which describes itself as a destination for finding the best money saving services, including coupons, advice, resources, and more.
Lozo says that they can help their visitors save money on "everything." Their website has an extensive section for money saving tips on categories like Auto, Electronics & Computers, Entertainment & Leisure, Family & Pets, Tavel & Vacations, and much more.
In addition to helpful and educational articles and resources, they also have a section for printable coupons. These coupons are for items like Clothing Coupons, Entertainment Coupons, Restaurant Coupons, and more.
But perhaps Lozo.com is best known for their assistance with grocery coupons. Their website acts as an aggregate which tracks hundreds of free grocery store coupons and has the ability to email them to their members.
All you need to do is visit their website and input your "Grocery List." Lozo.com will scan their database and email you the coupons that match items from your list. If a coupon is not currently available but becomes available later, they will email it at that time.
You can update your Grocery List as often as you need, as well as be in full control of your account settings, which determines how many coupons are sent to your email account and how often, so you don't feel overwhelmed.
If you would prefer to simply locate your own coupons yourself without waiting to have them emailed to you, the website does provide a list of the currently available coupons in their area called the Lozo Coupon Bundler.
Members may be asked to download specific software in order to print all the coupons you have access to on the site. Lozo.com promises that this software is complete safe and secure and will not result in problems or issues for their users.
If you have any experience with Lozo.com or their service, please leave your reviews below.
You may also be interested in
Lozo.com Customer Reviews

Mary
Works well to find the coupons from other websites
I've been using this site for a couple of months now. What I noticed was it will search the internet for coupons based on what you enter in the search protocol. Lozo is not connecting you to other websites that are offering coupons you are searching for, but you must follow the procedures on each of those individual websites in order to get the coupons desired. Some require nothing and can be printed immediately with just the press of a button, while others require one to sign up, sign in, download coupon printing software, etc. Lozo cannot control what the other websites require of you in order to get the coupons you want. Each website also determines and can limit how many times one can print out a specific coupon. Lozo has no control over those decisions. Overall, I really like using this Lozo as I believe it does save me time and effort to try and search the internet for each and every coupon I desire.

Pat M
Works as well or better than a lot of other coupon sites
There is quite a bit to the selection and making sure the print engines are loaded (just follow directions). I just got through getting about 15 out of around 20 (some of which I chose not to print) but this is a better site and I get a lot of choices that don't seem available other places.

Shannon
Same thing here. Out of like 84 chosen coupons, I ended up with 4. Never could get any of the others ones from other sites to print. Just wasted a lot of my time.

Robin D
I spent about 30 minutes online selecting coupons and I could only get one to print. They redirect you to wherever the coupon is located, but there isn't one central print engine and I kept getting errors and blue bars that say my coupons are loading or printing but I eventually had to cancel it. Not worth my time to keep trying.