Lookout Mobile Security Reviews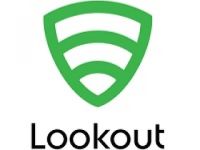 Lookout Mobile Security is a downloadable application for both iPhones and Androids which aims to help promote security with a wide variety of features that function locally and, most importantly, remotely.
According to their website, everyone is connected these days due to the large growth of smartphone users, making the issue of security more important than ever. They cite 30 million users in over 170 different countries who take advantage of their security provisions.
The free application is available for both iOS and Android and offers Anti-Virus, Anti-Malware, and Anti-Spyware protection for your data services, as well as the ability to backup your contacts, restore lost data to your phone, and to locate your phone if lost.
The free applications can find your phone in a few different ways; first there is the "Locate & Scream" feature which will sound an alarm on your phone even if it is set to vibrate or silent.
In order to rise above their competitors, they also have a feature which records the last known location of your phone and allows you to access that online in case your phone ends up lost with a dead battery.
Perhaps one of the most unique features of Lookout Mobile Security is their "Plan B" option for Android users, which allows people to sign into their Google Play account online and download the app to their phone remotely in an answer to the question, "How do I find my phone?"
For Android users they also offer a Premium application with even more advanced security features, such as the ability to "Wipe" your phone clean of all your information from your online account in case it is stolen and irretrievable.
The Premium application costs $2.99 a month or $29.99 a year if paid up front. If there are questions or complaints about your service, they offer twenty-four hour support.
If you have any experience with Lookout Mobile Security or their services, please leave your reviews below.
You may also be interested in
Lookout Mobile Security Customer Reviews

Screwed c
Scam and so nothing to help you.
They are a scam . My phone emails and apps all hacked and they haven't responded in 2 months. No email support. Or responses that I have sent. Also they won't delete your information like your social.
And when they say it's on the dark web they say just don't answer spam calls. This company is scamming and hurting people. I'm telling you they are not who they say they are. I will be investigating further. Do not use them.

Jewel D
they have no phone support and steal $$ from accounts
I never downloaded the app yet they charge my account annually for an app I never used... What a rip off company and when you try and look them up they have no customer support numbers. To fix this issue I say this is a scam of a company

anita s
best mobile security app in the market