LivingSocial.com Reviews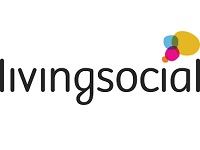 LivingSocial.com is a company which provides their members with daily deal offerings from both local and national retailers, restaurants, event companies, and more.
With the launching of Groupon in 2008, websites which offer special deals from brand names and retailers in your residential area began to boom in popularity and have quickly multiplied, with Living Social and Amazon Local being some of the most well known.
These sites give their members the ability to take advantage of discounts of more than 50% on a wide variety of things, including restaurants, events, activities, sports and fitness, health and beauty, services, services for families, and items for the home.
LivingSocial.com offers deals and opportunities in almost every metropolitan area within the United States as well as in twelve different countries, and they website has recently expanded to offer "Escapes," which is Living Social's discounted vacation packages.&nbsp
&nbsp
These vacation packages can be for as little as one night or as many as seven and range from a hotel in your neighborhood if you are interested in taking advantage of a "stay-cation" to international resorts.
Unlike other daily deal sites, Living Social does not have a minimum buy in for the merchant vouchers they offer; this means that the deals available on their site are honored whether or not a certain number of people purchase the deal.
The deals do, however, have an expiration date for the length of time they will be available on the website, and often have a maximum number of vouchers that can be sold for any one experience before the deal is no longer available.
They also provide their members with an interested feature that allows them to share a deal that they have purchased via their social media networks or personal email accounts, and if their referral link results in three more purchases, your voucher will be free.
If you have any experience with LivingSocial.com or their services, please leave your reviews below.
You may also be interested in
LivingSocial.com Customer Reviews

Jeff
I made couple of purcahses at LivingSocial, I like the more than most of the daily sites. They seems to offer deals on more cities as well.