Little Passports Reviews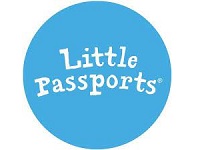 Little Passports was founded by two mothers who are also friends. When they were both smaller, they were exposed to and learned about the different cultures around the world.
When they became mothers, they decided that they also wanted their children to learn about world cultures. They hoped that they could take your children on different adventures each month to a new place around the globe.
This can help spark their imagination and help them learn something new. Because of this dream, they started Little Passports.
Products
Little Passports has different products to accommodate children of different ages. For ages three to five, they have a subscription box, picture books, different plush animals and other products to spark their imagination and build creativity.
For ages six to eight, they have two different subscription boxes: one is based on USA information, while the other is for around the world. You may also choose from activity books, different science kits, art kits and other items as well.
These items can help your child explore the world of science and try out new experiments. For ages nine and above, there are three different subscription boxes to choose from: world, USA and science.
There is also a coral reef kit, coin collection kit, different art kits and other products too. No matter your child's age or their interests, you'll be able to find something your kid will enjoy - something that will also help them learn something new.
How Does Little Passports Work?
If you are planning to buy one of their monthly subscription boxes, it is very simple to do so.
Just go onto their website and decide which box is the best for your child. Then, set up a payment plan that will automatically come out of your account when it is time to renew.
Your child's first box will come with all of the essentials to start them on their journey. Then, each month, they will receive a new country to explore and add it to their existing items from the first box.
This will help your child keep everything organized throughout their explorations. You are also able to easily order any of their other items off their site, such as their science kits or plush animals.
Cost and Price Plans
The cost of their items varies, depending on what you would like to buy. Their Early Explorers kit for ages three to five starts at $16.95 a month if you pay for a 12-month subscription.
Then, it is $17.95 if you pay every six months and $18.95 if you choose to pay monthly, plus shipping on all subscription plans. So, the more months you buy at once, the more you save.
Other subscription boxes start at $12.95 a month plus shipping if you choose to buy for 12 months at once.
Then, they go up in price if you choose a 6-month, or a month-to-month plan. Their other items can range from $9.95 to $29.95, depending on what you choose to buy.
In addition, if you sign up for their newsletter, you are able to save $20 off a 12-month subscription.
Customer Service
You are able to easily contact the Little Passports team by sending an email to [email protected], or send them a message on their website. You may also look up your questions on their FAQ page.
If you would like to cancel your subscription, you are able to do it with a 30-day notice if you pay monthly. If you prepaid for 6 or 12 months, these are unfortunately non-refundable.
Online Reviews & Complaints
Overall, many parents love these boxes. Their children enjoy the items that come with them and learning new things as well. The boxes keep the children entertained and their imagination thriving.
Parents love the affordable prices of the boxes and that they teach their kid something new each month.
There are some parents who aren't too pleased with the boxes, though. This is because the passports fill up too soon with some subscriptions.
Competitors and Alternatives
Finders Seekers is a monthly box that takes you on a hunt to learn about a new area. They only sell a certain number of boxes each month, though. So, if you pay monthly, you might miss a month.
The site says that most finds take about an hour or two to complete. Overall, when it comes down to it, Little Passports will keep your child entertained longer. They also have enough boxes to send you one each month.
Cultured Owl is another box you are able to buy monthly for your child. It will take your child on a journey through a different country each month, just like Little Passports. Their prices are a little higher than Little Passports, though.
Plus, they don't seem to contain as much as Little Passports. So, if you compare Little Passports vs Cultured Owl, Little Passports takes the win again.
Kiwi Crate is another option to look into for your child. Instead of taking them on a trip around the world, Kiwi Crate sends your child art or science projects each month.
Choose through different age groups so that your child will be able to enjoy and complete the project easily.
When it comes down to Little Passports vs Kiwi Crate, it really depends on your child. If your child enjoys science and art more than learning about different cultures, Kiwi Crate might be a better option.
Where to Buy?
The only place that you are able to purchase Little Passports' subscription boxes is directly from their website at www.littlepassports.com.
Bottom Line
The bottom line is that Little Passports' monthly boxes are a great option for any child who wants to learn about different cultures around the world.
Parents love these boxes because their kids enjoy them and that they are available at a reasonable price.
If you have any experience with Little Passports or their products, please leave your reviews below.
You may also be interested in
Little Passports Customer Reviews

Wendy H
Disappointed by lack of chapter books after kit 6
We really liked the first 6 kits of the World edition that contained chapter books about the travels of characters, Sam and Sofia. It was very disappointing to get a preschool leveled ABC picture book with the 7th kit. Even more disappointing to find out that the rest of the kits will also contain random picture books. This really takes the quality of the kit and my daughter's engagement with it down several points.
The first 6 packages were really fantastic, but without the chapter books, these kits aren't very good. So disappointed.

Debbie K
I ordered 2 summer camp boxes for my son. 1.5 weeks later there is no indication or communication of where these products are even though they immediately drafted and posted the money from my account when I ordered. I tried to contact them and ask where they are, but there is literally no way of speaking to someone over the phone.
I attempted to use the chat feature and that person "Sarah" was unhelpful and could not find my purchase even though I gave her the information she asked for. Oddly she would not answer my question of where my package was yet told me to check back on the website in 48-72 hours.
I asked to speak to a supervisor 3 times, the first 2 times she ignored me and the last time she told me someone would contact me by end of day. It's 11:17pm and I'm pretty sure they are not contacting me.
I then tried to email them via website and someone emailed me back pretty quick. I asked if I can speak to someone instead as writing can be misconstrued and there was no response.
I have never heard of a company taking money from someone immediately if they were not shipping an item. Because of this activity I have filed action with my bank to get my money back from this company.

Carl W
Little Passports Birthday Present 6 Months Subscription
I ordered online and paid $130.47 for six months subscription. This was a month ago and was for my granddaughter's birthday. She lives in SoCal and I am on the east coast. She has NOT received her first month!
I do not know why and the number provided on my bank card statement does not accept calls referring me to the support website! I will not be renewing this subscription.