Lincoln Heritage Funeral Advantage
Lincoln Heritage Funeral Advantage Reviews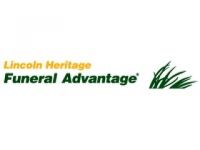 Lincoln Heritage Funeral Advantage, found online at lhlic.com, is a company that aims to provide customers with financial assistance to cover funeral expenses.
How Does It Work?
According to their website, the Funeral Advantage program offered by Lincoln Heritage wants to make sure that your loved ones are not burdened by the costs of a funeral and other end of life services, so they give people an opportunity to get payments of up to $20,000 when they need it the most.
To do this, their website says that they offer easy qualifications and a very simple application process. Their customers are not required to get any health examinations, but rather just answer a few simple health related questions.
Their website says that most customers are approved for coverage, even if they already have existing health conditions.
To get information about their policy options, customers will need to provide their name, address, zip code, phone number, age, and active email.
Unfortunately these policies are not available in New York state, and while these policies are generally for people aged between 40 and 85, residents of the state of Washington will only be eligible between the ages of 40 and 65.
Cost & Price Plans
This company does not actually list any cost or pricing information on their website at this time, as every customer's specific circumstances will be different.
Instead, they offer their potential customers the opportunity to have a free consultation during which time a company representative will assess your situation and let you know what options you are qualified for, if any at all.
Refund Policy
Because this website provides a very specific financial service and potential customers will need to complete the consultation to see if they qualify, they don't provide a basic or standard Refund Policy.
Instead, customers who speak to a representative about a consultation will want to determine at that time what kinds of options are available for customers who decide that this service isn't right for them after all, and would like to cancel or back out of their commitment.
Customer Service Contact Info
Customers who have questions, concerns, or complaints they would like to direct to their Customer Service team can contact them by phone at 800-796-7116 or 800-324-8700, as both numbers are listed on their website.
Reputation
The Lincoln Heritage Funeral Advantage plan appears to be a very standard funeral costs plan which provides people with a basic payout intended just to cover the costs of a funeral, as opposed to other types of life insurance policies which are intended to cover expenses for your loved ones beyond end of life.
This company does only provide a single option for their customers however, so applicants must be aware that this company is not going to be able to meet any specific needs – just general services.
In addition, some customers have complained that the premiums on these policies can be expensive, but this is not uncommon for policies that don't require any kind of a medical exam to be approved.
Customers will simply want to do their due diligence to ensure that this policy is meeting their needs and their expectations before they begin investing in it.
Competitors and Alternatives?
There are many different end of life, funeral services polices available for people for monthly investments, so customers looking for alternatives to Lincoln Heritage will have other plans which may better fit their budget or their needs.
If you have any experience with Lincoln Heritage Funeral Advantage or their services, please leave your reviews below.
You may also be interested in
Lincoln Heritage Funeral Advantage Customer Reviews

Maxine F
Don't need a Funeral Advantage Plan waste of Money
Their policy is not worth the money price is too high for such little coverage. I found other companies that can give me more coverage for less money. Funeral Advantage Program is a gimmick to act like they care about servicing your funeral needs the only needs you need when burying your love one is the money. Just a Marketing tactic to play on consumers emotions.