LifeExtension.com Reviews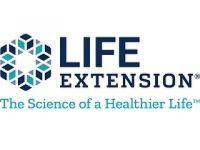 LifeExtension.com is the online home of LifeExtension, a company that markets a line of nutritional supplements and health products that they state contain high quality ingredients and antioxidants.
How Does It Work?
According to their website, LifeExtension says that their entire product line is focused on three different important aspects of nutritional supplements: quality, purity, and potency.
This special focus has resulted in their ability to give people the best quality supplement that you will receive for your dollar.
Customers who know what they are looking for or who want to see what this company has to offer are welcome to visit their website and search through their products by Health Concern, like Blood Pressure, Bone Health, or Joint Support.
Customers can also search through categories like Vitamins & Minerals, Supplements, Herbs & Botanicals, Hormones, Skin & Personal Care, Diet & Lifestyle, Blood Testing, and more.
Ingredients and Side Effects
Since this company has such a wide range of products available for sale, there is no real way to quote a specific set of ingredients they rely on, other than to point out that their website says they "source only the best raw materials for their supplements" and that all their formulas are based entirely on scientific research.
Customers will be able to select a supplement or product of their choice, go to that product page, and see a complete list of both the ingredients and the ingredient dosages that are included in that specific product so you can check to see if you have any sensitivities to any included ingredients.
Cost & Price Plans
With such a wide variety of different offerings, there is no real way to quote a specific price range, especially when you take into consideration sales and promotions which may take place.
Refund Policy
The website says that their goal is to make sure their customers are always happy with their purchases, and in order to do this they offer their customers the ability to return their purchases within 12 months of the purchase date and they will either replace your purchase or credit your account.
They ask that any customer who is considering a return call their Customer Service team for full instructions on how to return their products.
Customer Service Contact Info
Customers who would like to contact Customer Service with any questions, concerns, or complaints can do so by phone at 800-678-8989 or by submitting them directly to their website through their Email Us link and selecting the topic of their inquiry.
Reputation
First and foremost, when looking at reviews for this company or their products, customers would be best served to look up reviews for the specific product they are interested in before they purchase it, in order to have access to the most relevant information.
As for the company themselves, there are very few reviews available from customers, though there does appear to be a long history of discord and problems between LifeExtension and the FDA, which is telling because there is actually very little oversight of the supplement industry.
Competitors and Alternatives?
There are many, many different online and brick-and-mortar stores which sell these kinds of nutritional supplements and other health products, including GNC, Vitamin Shoppe, HiHealth.com, Puritan's Pride, and many others.
If you have any experience with LifeExtension.com or their products, please leave your reviews below.
You may also be interested in
LifeExtension.com Customer Reviews

Craig L
Life Extension is absolutely legitimate in my experience.
I have picked my supplements from various makers to the best of my ability, but became concerned about the quality of ingredients. Then I found Life Extension. I can vouch they have lived up to their credo 100% Delivery is timely, website is well laid out, check out process is easy, returns are taken care of promptly, the supplements are explained in detail and you're encouraged to call a supplement counselor for any questions you might have.
And get this, I called about prostate cancer and was contacted by an oncology specialist with a few hours who gave me best supplements to take, when and how many to take and encouraged to call back and let him know how I'm doing after my next urologist exam. I can't get in to see my primary medical caregiver for weeks! I would absolutely recommend them to everyone.
Craig L, Fairbanks, AK