LetGo App Reviews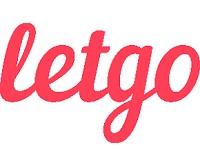 LetGo App Customer Reviews

Mayra V
wish the layout would change
Due to so many people posting their items on Letgo, buyers would need to scroll and scroll to find your product you had just posted. Really wish the layout would change to where your profile is put more out there than it already is. I know it's not like Instagram to be following and liking everyone's postings BUT the point is that it can help. Aside from that some of the buyers can hype you up on a sell and then lag it on you. A true Disappointment. I do like the simplicity of it though.

Thomas
The only way someone can get scammed is if they didn't inspect the product before paying. This app is just like a garage sale...look at it, and pay for it.

Denise
Decided to try it. SCAMMED! Lost $1,300. Buyer was not legit. Not secured.