LetGo App Reviews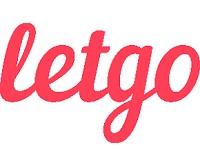 LetGo offers a mobile application which promises people a fast, safe, and simple way to buy and sell used items in their local area.
How Does LetGo Work?
Customers can either download this mobile app to their smart phone or tablet or they can use it through their laptop or home computer. The format is designed so that customers can either sign in and look through the items currently available by category, or they can use their search feature and local zip code to search for specific items they are interested in purchasing.
The search results you receive will include pictures of the available items, their listed prices, and the locations of the sellers so you can see how close they are to your area of residence or business. Once you select an item or items you are interested in purchasing, you will be brought to the seller's page.
On the seller's page, customers are able to choose one of two options. The first is to Ask a Question of the seller to get more details and information about the item they are selling, or the Make an Offer button, which allows customers to make an official offer to purchase the item they have for sale or to further negotiate the price of the item. &nbsp
&nbsp
Mobile Options
Currently this application is available on iOS and Android platforms, and they don't have any information about whether they are planning to expand their offerings to additional platforms in the future.
Cost/Price Plans
It appears as though this website is completely free to download and use at this time, and the website currently does not provide any information on whether or not they charge their customers fees for buying or selling products on their websites.
Refund Policy
Because this mobile application facilitates sales done between two independent parties, buyers who use the LetGo App to purchase an item should make sure to fully inspect the item before money changes hands, and if there is any issue after the purchase of an item, buyers should contact the seller to discuss any potential refunds.
Customer Service Contact Info
Customers who would like to contact Customer Service with any questions, concerns, or complaints can do so by email at [email protected] or by submitting them directly to their website through their Contact Us link.
Reputation
At this point in time it seems as though the best place to find reviews of this application are on Google Play and iTunes, where the app can be downloaded. These reviews all seem incredibly positive, especially since the app went through a recent upgrade and fixed some small technical bugs that some users were having.
The problem with the LetGo App at this time, however, is simply that their website provides so little information about their full process of buying and selling, and offers no help to their customers if something takes place where one of their customers is taken advantage of.
Competitors and Alternatives?
In general because the only real service provided by this mobile application is to provide sellers with a place to post items for sale to interested customers, the most well-known competitor to this company would likely be Craigslist.
If you have experience with LetGo or their products, please leave your reviews below.
You may also be interested in
LetGo App Customer Reviews