LemonAid Health Reviews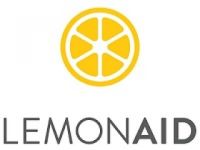 LemonAid Health is an online pharmacy and doctor's office that states it offers convenient and affordable care from anywhere in the United States.
They offer same-day consultations with a nurse practitioner or doctor, based in the United States, over live video or messaging.
Since these kinds of telemedicine services are still relatively new, many customers wonder if companies such as LemonAid Health are safe, trustworthy, and effective. Let's find out.
How Does LemonAid Health Work?
LemonAid Health states it's goal is to provide prompt and attentive medical care at an affordable price, even to the uninsured.
Telemedicine tends to be a good option for those who need quick consultations or refills for regular medications.
If you're suffering from a non-emergency condition, such as acne or mild asthma for instance, or just need a refill on prescription medication, LemonAid Health could be a good choice choice.
The company offers three basic services - online consultations with a doctor or nurse practitioner, same-day lab tests, and prescription delivery.
To get started, you will need to answer a few questions about your medical history, symptoms, allergies, and other basic information. You will also have to submit a selfie and photo ID to verify identity and help make a diagnosis.
LemonAid Health requires an authorization to charge $25 on a credit card in order to submit a telehealth visit request. Some states may require you to complete a live video consultation, too, for an accurate diagnosis. You'll get a response to your online visit request within two hours (24 hours if you submit during non-business hours).
You can also request an order for lab testing through Quest Diagnostics, which can include anything from STD testing to cholesterol testing and more.
Cost and Price Plans
There are several potential cost structures to be aware of when you first start using LemonAid Health. The company offers several consultations that can be accessed on a regular basis.
For instance, if you're suffering from depression or anxiety, you can get a video consultation with a doctor by paying a $95 per month subscription fee. You'll get unlimited messaging along with the necessary medication prescriptions.
If you're seeking birth control, the fee is $15 per month for home delivery. LemonAid Health also offers prescriptions and consultations for things like UTIs, sinus infections, acid reflux, and other common conditions.
You'll always be charged a $25 visit fee which can be paid online or with the app by using a credit or debit card. Medication costs are additional and vary depending on your pharmacy.
In the case of most prescriptions, you can get free shipping. This applies to several conditions, though not all. You may also pick up your medication at a pharmacy, which will allow you to use your insurance. Two-day shipping is available with regular coupon and discount programs available if you sign up for a monthly refill plan.
Does LemonAid Health Take Insurance?
The short answer is yes. You can use your insurance to pay for your prescriptions just as you would use other payment options, like credit or debit cards. In some states you may have to go through additional steps to have your insurance company approve the service.
Customer Reviews & Complaints
LemonAid Health ED reviews are generally positive. With thousands of user reviews between iTunes and Google Play, the app currently holds an average rating of 4.1 stars on the Google App store and 4.9 stars on the Apple App Store.
Customers state that they like how quick and easy to use the service is. Most birth control reviews are also positive, with customers stating how easy it is to get the services and prescriptions they require.
There are minimal complaints about LemonAid, although some customers state they become frustrated when the app can't meet all of their needs. There are some conditions for which you will still be required to visit a traditional doctor's office.
Customer Service
LemonAid Health is owned by LMND Medical Group, Inc., based out of San Francisco, CA and cofounded in 2013 by Ian Van Every, Paul Johnson, and Jason Hwang.
If you need to get in touch with customer service for a refund or to cancel an appointment, you can contact them via their phone number at (415) 926-5818. The company is BBB accredited and currently has an A+ rating.
Where to Buy?
You can sign up to use the service by visiting www.LemonAidHealth.com.
Competitors and Alternatives
There are several other telemedicine services that you can choose besides LemonAid, and many allow using telecommunications for diagnosis and treatment. More than six million patients used telemedicine in 2020, and it's use is growing in popularity quickly.
When looking for LemonAid Health alternatives, you might compare this service to Hims, Roman, and GoodRx.
Both Hims and Roman are niche medical services that offer basic men's health prescriptions. While these services won't be as helpful if you are female, they're great options if you are dealing with a male-specific problem. Both are available entirely online.
Another option is GoodRx. GoodRx deals primarily with prescriptions and pharmacies, letting you compare drug prices and get discounts on the drugs you need the most. It is not an appointment service, like LemonAid.
The Bottom Line
Telemedicine offers both advantages and drawbacks vs traditional medicine. While LemonAid Health can help save time and money when compared to a traditional doctor's visit, the relative quality of care a patient receives is more difficult to estimate.
A great benefit of telemedicine is that it allows access to affordable and convenient healthcare right from home. After all, patients should have the freedom to shop around when it comes to health care, just as with other products or services.
While this, admittedly, isn't the best choice if you have a more serious condition that warrants a visit to a doctor's office in person, it can be a good option for busy people with minor issues to address.
If you have any experience with LemonAid Health or their services, please leave your reviews below.
You may also be interested in
LemonAid Health Customer Reviews

Appalled
Stay as far away as you can get...REALLY
Longest 5 days of my life...from the day I signed up for Primary Care Complete to the day I canceled my credit card out of fear of being charged indefinitely for what can only be described as the worst incompetent customer service in the history of mankind. Never had to endure their actual services-THANK GOD!