Lemonade Insurance Reviews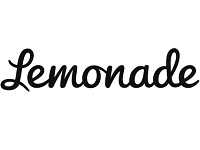 Lemonade Insurance, found online at Lemonade.com, is a home insurance company that tells their customers to "forget everything you know about insurance" as they are providing a new and better system.
How Does It Work?
According to their website, Lemonade Insurance says that the traditional insurance model isn't really designed in the best way to suit their customers.
Traditional insurance companies make most of their money when they do not pay out claims, meaning that paying out claims to their customers ultimately goes against their bottom line.
This results in a system that often fights about paying claims and takes long periods of time to finalize payouts.
Lemonade Insurance was designed differently. They take a fixed fee out of every monthly payment, pay their reinsurance and their unavoidable expenses, and then all the rest of the money they take in is used for paying out claims.
Premiums are essentially treated as though they still belong to their customers, and not to them, and this means that claims are paid quickly and easily.
This company is also a certified B-Corp, which means that they are a Public Benefit Corporation and they annually take some of their proceeds and donate them to charities and causes that their policyholders care about.
Mobile Options
Lemonade Insurance provides a mobile application for both iOS and Android devices at this time, and is also available through their website whenever you need it.
Cost & Price Plans
First and foremost, this company is fairly new and is not yet available nationwide.
They offer renters, condo, and homeowners insurance in New York, California, and New Jersey; renters and condo insurance in Texas; and renters insurance in Illinois, with homeowners and condo insurance coming soon.
Over the course of the next year they will be rolling out coverage in additional states.
The limited availability of their insurance is important because one of the significant factors in insurance pricing is the location of the home or rental property.
Other factors will be taken into consideration as well, so all pricing will be specific to your actual residence and circumstances.
That being said, their website says that Renters Insurance begins at $5 per month, while Homeowners Insurance begins at $25 per month.
Refund Policy
Because this company provides an insurance policy and product, they do not provide their customers with a Refund Policy.
If you choose to sign a policy with this insurance provider, customers will need to speak directly to a company representative regarding their available Cancellation Policies, if they have any.
Customer Service Contact Info
Customers who would like to contact Customer Service with any questions, concerns, or complaints can do so by submitting to their website through their Help link.
Reputation
Unfortunately this company does not have many reviews at this point in time, and the few which are available are mixed in tone. While some policy holders are very happy with their coverage at this time, others are very dissatisfied.
There are some vocal critics online who complain that their claims were rejected "for no reason," though there is no way to verify these claims.
Competitors and Alternatives?
Certainly there are many, many different renters' and homeowners' insurance policies and providers available on the market today, so customers will have a variety of alternatives if they choose to look beyond Lemonade Insurance.
If you have any experience with Lemonade Insurance or their services, please leave your reviews below.
You may also be interested in
Lemonade Insurance Customer Reviews

Angela
Scam and does not pay out on legitimate claims. Messing with people's lives!
Scam! I had a house fire on May 13 2022 and the claim was approved. Trying to get the money for repairs is impossible! They refuse to send the claim payment and there is nobody that ever returns your calls. Run around non stop with emails from multiple different people that I believe do not even exist.
Every time you call customer service you get a person working from home that can not connect you with a manager and tells you they cannot assist you and that you need to speak to your advocate (who is always at lunch as I am told).

Allison S
I like the prices on the lemonade app and the friendly conversation with the rep and it was quick and affordable for my budget