LegalZoom.com Reviews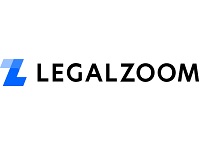 LegalZoom is a company that provides access to information on a broad range of legal topics for both small businesses and individuals.
The general categories on this site cover topics relating to starting a business, running a business, creating wills, forming trusts, real estate, and other legal matters pertaining to you and your family.
Under each category is a list of different subtopics to choose from to narrow down your search. A few of these subtopics include: forming an LLC, pursuing a divorce, creating a living will, setting up a trust and even obtaining pet protection.
You can start with a 7 day free trial before signing up for the business or legal standard membership, both of which costs $7.99 per month.
For the LegalAdvantagePlus subscription there is a 30 day free trial and then automatic monthly payments of $14.99. The small business membership, called Business Advantage Pro costs $29.99 per month and automatic monthly renewal payments.
As a member of LegalZoom you will gain access to their education center, a library of articles and a glossary of terms. There is live telephone support, a frequently asked question list, the ability to send emails for help, and opportunities to ask for advice from an attorney.
Because you can create your own documents through their site, filling it out correctly is crucial. As many users are not familiar with these forms, LegalZoom offers free document reviews to ensure your document has been successfully and accurately completed.
Another note to point out is that there will be additional fees for anything not included in your plan. These small fees can add up and in some cases may end up costing the same, if not more, than what you would pay for a local attorney.
If your matter is complicated you should work directly with a lawyer instead of handling the situation yourself through a website.
Certain problems cannot always be solved with a single document, using this site as a resource is a good starting point to familiarize yourself with the law and deciding how you may wish to proceed with your matter.
If you have any experience with LegalZoom.com or their services, please leave your reviews below.
You may also be interested in
LegalZoom.com Customer Reviews

Greg
The library of articles is very big
I used the free trial version. I was pleased with the library of articles, was able to find the information I needed about the taxation

vern
I like this company because of the cut and dry policy and it seems more legit than other online companies out there. The only thing that kept me from giving it 5 stars was the length of time it took to prepare my order for state processing. it took like 1 1/2 months to get it ready to file when it was a matter of filling out simple paperwork. I did like their service at the end though.