Kwik Learning Reviews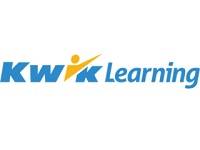 Kwik Learning by speed-reading expert Jim Kwik is a brain training training program consisting of online video coaching and worksheets, designed to improve user's memory, reading, thinking, and studying abilities.
What is Kwik Learning?
Kwik Learning was founded by Jim Kwik, an acclaimed expert in memory improvement, brain training, accelerated learning, and speed-reading. He has served as a brain coach to professionals for more than two decades.
His journey started when, after a childhood brain injury, Kwik started exploring and creating strategies to help enhance his mental performance.
Since then, he has dedicated his life to helping others learn quickly and efficiently. Today, Kwik offers several programs to help you improve your brain functioning and is also the host of a popular podcast, Kwik Brain.
There are four main bundles available on the Kwik Learning website. The Kwik Reading bundle is designed for people who have bad reading habits. It helps you improve the four key elements of reading, including retention, focus, speed, and comprehension.
Kwik Thinking is designed to eliminate overthinking and second-guessing, allowing you to make smooth, exact decisions and to give specific directions. It strengthens your brain so that you can learn and think more effectively.
Recall Masterclass is designed to relieve the stress of memory lapses. It provides you with the tools and strategies you need to remember information quickly, from business vocabulary to figures and even foreign languages.
Finally, Kwik Student is a program that teaches you how to hone the advanced techniques that are taught to Fortune 500 CEOs, celebrities, and more. It will help you sharpen your memory, improve your reading abilities, and to learn more efficiently.
When you sign up for one of these programs, you get about 3-14 weeks of training, depending on the program (the reading training program is the shortest).
This training is broken down into separate one-hour online video coaching and digital presentations along with twelve weekly transcripts. You also get pre-recorded coaching calls and the Kwik Brain Conference 2018.
Cost and Price Plans
The price of the Kwik Learning programs varies, with training bundles available starting at $497.
These programs come with 3-14 weeks of training, unlimited access to a member's area, unlimited support, and even a 30-day money-back guarantee.
All you need to commit to is about one hour per week of training. These programs also all come with a 100% satisfaction guarantee that allows for a full refund within 30 days of beginning the program.
Does Kiwi Learning Work?
Not sure whether you can trust Kwik Learning to help you get the job done? Dozens of satisfied testimonials from happy customers say that you can.
According to reviewers, "Jim's training is incredible. I read faster because of Jim. I have a better memory because of him...it will change your life in ways you cannot imagine."
Customers also like that Kwik is an expert in brain training and that he utilizes a diverse array of tactics to help get his message and tips across.
One of the biggest roadblocks that people face when beginning a new Kwik Learning program is that they try to implement all of the tips at once.
The founder of Kwik Learning urges trainees to implement simply one tip at a time. This will help new learning habits to be formed, giving students plenty of time to practice and try the new material taught in each lesson.
This will lead to a high completion rate and overall success. Remember, the programs have lifetime access, so you can go back through the program to retrain yourself at any time.
Customer Service
To get some Kwik support you can follow the company on Facebook or Twitter, or get ahold of the customer service department at the mailing address in Beverly Hills, California.
There is a phone number available at (814) 220-8330 as well as chat and email features available through the website.
Where to Buy?
All Kwik Learning programs are available online, via the Kwik Learning website. Unfortunately, you cannot download the program, but you can access it anytime on the website.
They all come with a lifetime guarantee and the company is working on a way to be able to offer the courses offline, too. Unfortunately, there is no app at this time, either.
Is Kwik Learning Worth It?
Ready to retrain your brain and to become more efficient at...whatever it is you do? From reading to recall, language learning to everyday functioning, Kwik Learning can help with it all.
These programs are not only effective, but they're backed by science and multiple testimonials, too.
Consider trying out a Kwik Learning program - with a 100% satisfaction guarantee, there's really no reason not to give one a shot.
If you have any experience with Jim Kwik's Kwik Learning or their products, please leave your reviews below.
You may also be interested in
Kwik Learning Customer Reviews