Kizoa Reviews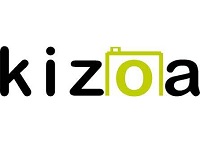 Kizoa is a company that describes themselves as a one-stop website and platform that assists users in taking their photos, videos, and other media, and using them to create unique and personal photo projects.
How Does Kizoa Work?
This website allows users to utilize their tools, resources, and features to create slideshows of photos, videos with effects, text, and music, still or animated collages, ecards, and more.
They promise that there is no software to download, and that users can utilize many of their features for free.
Cost/Price Plans
There are many different packages that customers can choose from. The Basic Kizoa.com package is free, but only includes 1 GB of storage and the use of their free features. They also offer three different paid for, upgraded packages.
The Premium Package includes 10 GB of storage, as well as music features and all Kizoa's premium features for $39.99. The Premium DVD Package includes 100 GB of storage, includes all of their features as well DVD burning. Finally, their Pro Package includes Unlimited storage, all previously mentioned features, and HD videos and collages for $129.99.
All prices are one time charges which purchase lifetime memberships. Customers can upgrade to higher priced packages at any time by paying the difference between the two packages.
Refund Policy
Since all memberships are "Lifetime" memberships, Kizoa.com does not offer any refunds of their fees except in cases where a customer experiences a technical issue which simply cannot be resolved.
Customer Service Contact Info
Customers who have questions, concerns, or complaints they would like to direct to their Customer Service team can contact them by phone, at (512) 686-5907, or by submitting them directly to the website.
Reputation
Kizoa.com has mixed reviews, with many happy customers and independent reviewers praising the tools and features the company offers. But there are some other unhappy customers who have complained of having issues with the platform.
Competitors and Alternatives?
There are many other websites which provide customers with the ability to create projects online using their personal photos, including SmileBox, and others.

If you have any experience with Kizoa or their services, please leave your reviews below.
Kizoa Customer Reviews

Howard L
At the bottom of the list.
Several years ago I naively purchased a Premium membership with Kizoa, believing that this
would be an excellent platform for producing my video/slide shows. While I wasn't looking for sophistication,I did seek a program capable of performing basic editing. What they promised in their introductory preview was in fact misleading:
• Editing capabilities are poorly developed
• Almost every time I attempt to use the program for creating a new video or editing an existing one, I encounter technical new glitches
• Each time I make a single edit on the music timeline, the program freezes forcing me to re-login
• Saved transitions and music mysteriously disappear;
• Texts appear off-centered
• Numerical ordering of my 100 plus saved videos become completely garbled making retrieval a nightmare
• Downloading is an endless process
• Last year, for four months, the company didn't answer its phones nor respond to my emails. When I was finally able to communicate with them, I was given the following response: "we're in the process of upgrading; bear with us for a few more weeks.
• Months have passed without any visible improvement
• The number of editing capabilities have continued to disappear
• Kizoa's customer service in Paris, London and the US are no longer reachable;
• Should I want to go back to a previous window, I am forced to re login
• I can no longer retrieve many of my completed videos. Many video/slide shows appear to have been erased or gravely altered
• A new message appears on the homepage. "WARNING, due to an exceptional fire at one of the data centers of our supplier, OVH ICloud, some of your photos, music and gifs cannot be displayed in your account. We sincerely apologize for the inconvenience and will do our very best to get your data back online as soon as possible"
This is not a guarantee, and the possible loss of year's of personal memories is more than just an inconvenience. Kizoa falls short of being a professional program and I give it the lowest marks in all areas.

T D
I've used Kizoa for years now and would really just give it 2-1/2 stars if I could. I've made a slideshow movie today, done a test play of the movie where everything looked good, but then downloaded it, and 2 slides are faulty: In one, a small resizable GIF looks monstrous and covers an important part of the photo and in another slide, the text that I added has not shown on the download.
I've gone back in multiple times to try different fixes but so far, after troubleshooting over 2 hours, no success. It shouldn't take this long to make a 3-minute movie. Really frustrating. I've paid for a Pro membership but thankfully this is my last year of making this annual movie now that my son is 18. If I do decide to make a movie, I'll probably try a different product next year

Badger
UNRELIABLE THEREFORE USELESS
BUY SOMETHING ELSE! After purchasing the Pro membership I created five movies. You say, "Wow! That's cool! "WRONG! I made five versions of the same movie because the system kept disgarding my changes and not saving my movies. No archives, no backup, nothing! I'm under a deadline and cannot meet it because this program is faulty and cannot be relied on to store my work. Therefore it is useless.

Heather K
Hello I have made so many music videos with this app and I really love it it's easy to use and it's great for making picture collages too Thank you!!

Jaktoong J
Good but no Korean support!
I had to make a 1st birthday video for my daughter 3 weeks ago but since you had no Korean support, I had to use another video making service that kid to make an intro video to add to the front of the video that I made with Kizoa. Because the other app service was from my phone, the quality of video in the beginning of my video is not as good as the rest of the video that I made with Kizoa so I was very disappointed with the final result and also having to do twice the work since there was no Korean support with Kizoa.

Moon
I started using this because I make PMVs, and it has everything I could ask for. Combining effects and transitions can have really cool results. you do have to pay for it, but unlike most programs, you only pay ONCE and have access to what you bought for LIFE. I wouldn't be able to make videos at all if it weren't for that.
My only issue is that for some reason I can no longer upload to Youtube. I don't think that's Kizoa's fault, rather Google's- when I try to upload it says "sign in with Google temporarily disabled for this app; This app has not been verified yet by Google in order to use Google sign in"
I don't think it's something within the Creator's control, and other than that, it was worth every penny. Or... Nickle, I guess? Pennies aren't really a thing now...

Scott S
My wife created a video using Kizoa after purchasing a premium membership. Creation went fine, problems began when downloading and burning dvd. I've tried burning onto DVD- and DVD neither of which will play on either my computer or either of our dvd players (one of which says right on the front of it that it plays DVD-). I have tried working with the Kizoa techs who I have even given control of my Windows 10 pc and they don't seem to have an answer and have told me that they would investigate and get back to me. Needless to say they have not gotten back to me and I cannot even get an answer when I call their tech support

Vic H
Wouldn't call it a scam. But wouldn't rcommend It either.
I started with the free version of the "collage maker" Upgraded it twice by paying the upgrade fee. But I have to hunt backdoor ways to log back in every time I want to use it. It's impossible to simply go to their homepage and simply hit the log in tab. It never takes me to the log in page. Even when I try to refresh the page repeatedly. So I always have to do a search for Kizoa. And try every link that I can find to it. And attemt to log in from each one until I find one that works. When I do find one link that does work, I save it for the next time I want to use Kizoa. Only to have to go through the entire frustration of trying to find a way to log in again! I wate a minimum of a half an hour every time I attemt to log in. Even though I paid for this service.

Alta
Best choice for on-line video editing!
I would recommend this software, without reservation, to any amateur Videographer.
I tried the Basic version (free) to see if it would do what I wanted.
NOTE: This version has almost all features enabled, but only produces videos of 1 minute in length, which include a watermark & a trailer from Kizoa.
This will not affect your ability to see if it will do what you want, but it means that the resulting product is not appropriate to use for any purpose other than to evaluate their software.
So I tried it out, & was impressed! Many companies cripple free versions of their software, leaving only the most limited of features, rather than giving you all features, but limiting size of files, using watermarks, etc. as in Kizoa.
I have used multiple video editors over the years, including Adobe Premier, Pinnacle Studio, Cyberlink PowerDirector, Corel VideoStudio, Nero Video, Windows MovieMaker, & others.
The features included in Kizoa rival most of what these other packages offer, & they will cost you a minimum of $100 (except for Windows MovieMaker, which was free, but was discontinued as of January 2017).
Having tried it out & decided this would do what I needed, I had to choose which plan I wanted:
Premium Video - $30, 10 GB storage for project elements, maximum 10 minutes length, 1068 x 600 resolution.
It would not meet my minimum needs -- 10 minutes is too short, though I could live with the other restrictions.
Premium DVD - $50, 100 GB storage for project elements, maximum 20 minutes length, 1068 x 600 resolution.
This does the job quite nicely, though I won't be burning any DVD's, since all my video distribution is via "the Cloud". Over 90% of my videos are under 20 minutes in length -- for the few that are longer, I can break them into several videos to get 40 min, 60 min, etc. I have found that video at approximately 1280 x 720 resolution works best for me -- sufficient resolution to be satisfying, but edits, encodes, & uploads quicker than higher resolutions.
This is the one I bought.
It is probably the most suitable one for amateur Videographers.
Pro - $100, unlimited storage for project elements, unlimited length, 1920 x 1080 resolution.
This would be best for someone who needs lots of storage for project elements, who regularly produces videos exceeding 20 minutes in length, or who needs full HD resolution.
It is more than is needed for most amateur Videographers.
Photo Expert - $300, unlimited storage for project elements, unlimited length, 4K resolution.
This would be best for someone who wants to generate 4K content for the relatively limited market that can currently display this.
It is excessive for amateur Videographers.

Customer
Dont fall for cheap price
They might sound cheaper but after you buy with them, you cannot make videos any where near to "agreed time limit" at the time of buying. They force you to keep upgrading to higher versions by disabling the features on your version.
I regret buying their basic version as i felt that is cheaper and i can save some bucks.
Few videos are never complete and you wont find a trace of them!

KizoaSucks
Awful , seriously it's good for absolutely nothing , I spent hours trying to edit a video for school to put on youtube and when i was done i tried to download it but I couldn't without paying , so i went to put it directly on youtube and it said i had to pay or it the video would have the Kizoa watermark (Not a huge deal but a bit annoying) , nothing i could do about it at that point so i just tried to upload it. It basically said that the video is currently being uploaded but didn't redirect me to youtube. It's a two minute video so it should have been uploaded within an hour. Four hours later and it's not showing on my school's youtube account , i asked customer service before starting the video how to do something and they were really nice but i asked when it didn't work if they we're having problems with the website at the moment and they were nothing but rude. DO NOT USE IT. IT'S A WASTE OF TIME

Melissa
While I was impressed with the options available for making slideshows on the site, they are not clear about how much you will have to pay. I spent WEEKS working on a slideshow for my friend's wedding. Once it came time to download it, I was told it was cost $50!!! What?!?

Elizabeth
Very happy with the customer service I received from Kizoa. I needed help making my slideshow and they stayed on the phone with me until everything was exactly how I wanted it. I loved the outcome of my slideshow and so did everyone else!

chloe
I love love love this website! I was in a hurry to make a slideshow for my daughter's birthday this weekend and only had a few hours to get it done but I was pleasently surprised with Kizoa i was able to use one of their templates which was already birthday-themed. It made my slideshow for me with the photos I wanted and everyone at the birthday, including my daughter, absolutely loved it! Highly recommend!