Kitu Super Coffee Reviews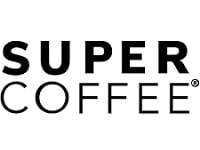 Kitu Super Coffee is a coffee brand that markets coffee beans, creamer, and a line of sugar-free coffee energy drinks.
How Does it Work?
Super Coffee is a sugar-free, lactose-free, gluten-free, and soy-free product. It contains ten grams of protein and is approved for people following special diets, including Whole 30 and the keto diet.
This product was founded by Jordan DeCicco and was featured on Shark Tank. He created this product in his dorm room as an exhausted college basketball player seeking a better form of retirement than sugary bottled energy drinks.
This coffee removes the empty calories from sugar and was designed based on the ketogenic diet approach to nutrition.
Healthy fats and protein are used to give you energy, instead of carbohydrates and sugars. This coffee doesn't need to be refrigerated, but is best served chilled or over ice. It can also be heated for several minutes in the microwave.
This product includes key ingredients such as coconut MCT oil, potassium phosphate, Columbia coffee, and whey protein concentrate. The nutrition facts don't lie - this product is good for you.
It contains tons of nutrients that will give you the energy you need. It comes in four flavors: mocha, vanilla, hazelnut, and original.
The company also makes enhanced creamers that can be used for normal coffees and teas. These creamers come in regular and vanilla flavorings.
Kitu Super Coffee is made out of organic Colombia coffee and sweetened naturally with Monk Fruit.
The caffeine content in a single bottle is comparable to about 12 ounces of coffee - for one bottle, you will consume about 150 milligrams of caffeine. There are minimal side effects.
Cost and Price Plans
You can purchase Kitu Super Coffee in several forms when you visit the company's website. You can check out the website for regular discounts and offers.
For example, if you provide your email, the company will grant you 20 percent off all products, plus you will get regular updates with discounts and promotions.
Online Customer Reviews/Complaints
Customers appreciate how much better Kitu Super Coffee tastes when compared to traditional, artificially-sweetened coffee products. In addition, this coffee has a whole host of health benefits that has customers raving.
For starters, Kitu Super Coffee contains MCTs, or medium-chain triglycerides, as the result of its inclusion of coconut oil as one of its main ingredients.
MCTs are a great source of energy and also help clear your gut of bad bacteria. MCTs can also stabilize your blood sugar levels and suppress your appetite, lower your cholesterol, and even improve your cognitive functioning. What's not to love?
There are very few complaints about this product.
Most have to do with the fact that product is significantly more expensive than other bottled coffee beverages, but when you consider that you are getting more nutrients packed into one bottle, the price makes a bit more sense.
Customer Service
Kitu Super Coffee has excellent customer service. You can contact them via email at [email protected] or [email protected]
You can find answers to common questions on the Kitu Super Coffee help page, which is also where you can submit a request for assistance.
Where to Buy?
Kitu Super Coffee is sold via the manufacturers' website. You can also find their products at major retailers such as Walmart and Amazon.
The company is currently working on expanding its reach so that you can find it all over the country, no matter where you live.
Competitors and Alternatives
Kitu Super Coffee isn't the only brand of bottled coffees. There are plenty of sweetened and unsweetened bottled coffees out there.
When considering the difference between these brands, the most important factor to consider is that, of all of them, Kitu Super Coffee offers some of the most pronounced benefits for your health.
Rise Brewing Company offers a cold-brewed coffee that comes in a can instead of a bottle. This drink is mildly sweet and packed with caffeine.
Its organic and includes all-natural ingredients. Another organic bottled coffee is Chameleon. This is sold black as well as in flavors such as vanilla and chocolate. It is bold and drinkable, but has a very earthy taste.
You can also always rely on the classics, like the cold brews sold in bottles by Dunkin Donuts and Starbucks.
However, these won't have the nutritional benefits of Kitu Super Coffee, and they are not usually sold as organic or including natural ingredients.
Is Kitu Super Coffee Good For You?
If you're looking for a healthier alternative to your usual sugar-packed afternoon pick-me-up, Kitu Super Coffee may be the solution you are searching for.
This product is both delicious and nutritious, giving you all the benefits of your regular bottled coffee product without all of the ingredients that are detrimental to your health.
If you have any experience with Kitu Super Coffee or their products, please leave your reviews below.
You may also be interested in
Kitu Super Coffee Customer Reviews

Casey
Completely Keto friendly protein isolate and natural flavor are only negative ingredients
I love this coffee !! The ingredients are healthy 10 gr protein 3 carbs 1gr sugar monkfruit is the sweetener, it tastes great, it is a win win, especially when you find each can for $1.25. Not happy with the amazon prices...