Kinsley Armelle Reviews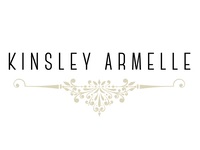 Kinsley Armelle is a Texas based e-commerce jewelry company that states its focus is on quality, affordability, and outstanding customer service.
Customer Service
Kinsley Armelle's ambassadors are always on the clock, working seamlessly to ensure that all your queries are addressed.
For any queries, complaints, or more information about their products, get in touch with them through their contact page, or Facebook page.
Their return policy guarantees the return of products for a full refund within 10 business days. The product should be the same as the one received, with evidence of purchase. However, items on sale aren't refunded.
If you submit a refund or return request, you will then be contacted and informed of the approval or rejection.
Online Reviews & Complaints
Pleased customers have always had a wonderful way of sending their regards. They loved the quality, wide array of colors that complement all attires, versatility and the extravagant look of the jewelry.
However, some complained about the bracelet sizes, which the company is working on improving.
Where to Buy?
You can get Kinsley Armelle products from their website at KinsleyArmelle.com.
If you want to pay their physical shop a visit, you can find their nearest location at their store locator.
However, you can also buy their jewelry at Shop Blue Peppermint, Modern Jane Boutique, or Amazon.
Competitors and Alternatives
Similar products can be purchased online from other shops like Novica, Bohemian Salt and Chikahisa studio.
The Bottom Line
Kinsley Armelle jewelry does not just make random accessories - they ensure that the product complements every other piece of item on your body.
Whether it is a wedding, party, or any occasion where you would want a sparkling look, check out their numerous products.
If you want to be an ambassador, you can also do so by going to their website.
If you have any experience with Kinsley Armelle or their products, please leave your reviews below.
You may also be interested in
Kinsley Armelle Customer Reviews

E w
In photos the jewelry pieces look big and chunky. In actuality they are very small and even when stacked look nothing like the actual photos. The photos on their site are definitely misleading