Kin Euphorics Reviews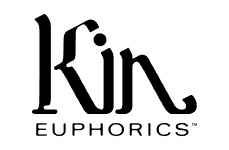 Kin Euphorics creators state their product can harnesses the power of natural ingredients to help you relax and provide a sense of clarity and focus, lift mood, and reduce stress and anxiety, without the risk of a hangover the next day.
This product combines nootropics, adaptogens, and botanics, helping to engage the brain's neurochemistry in a unique way.
How Does Kin Euphorics Work?
It sounds confusing, but basically Kin Euphorics is a dietary supplement that comes in the form of a drink.
It contains safe ingredients like caffeine (with a caffeine content that is roughly equivalent of a six-ounce cup of coffee), GABA, rhodiola extract, and 5-HTP.
These active ingredients have nootropic and adaptogenic benefits, and while these aren't unusual supplements for people to take, Kin Euphorics is unique because it bottles these supplements up into a drinkable form.
Kin Euphorics was created by Jen Batchelor, who saw the need to reduce society's reliance on detox culture and extreme diets.
A serving of Kin ( a two-ounce dosage) is just eight calories and two grams of natural sugar, meaning it's low in calories and carbs. Kin doesn't offer superior nutrition, but it won't hurt you, either.
While many users and manufacturers of nootropics claim that these are not only safe, but beneficial, most of these claims haven't been backed as of yet by the American Medical Association.
Adaptogens have been shown to help animals adapt to stress, but he effects haven't been proven in drug tests for humans.
That being said, nootropics are purported to enhance cognitive functioning, particularly in areas like intelligence and memory. While there isn't much scientific evidence to back these claims, there is little suggesting that they won't work.
Cost and Price Plans
You can preorder the Kin Euphorics High Rhode bottle on the company's website. Products will begin shipping in early June 2019.
A single bottle costs $39 plus shipping and handling, with about eight servings contained in a 500ml bottle. You can purchase in bulk, too, with a single costing $69.00 and a triple costing $99.00.
Competitors and Alternatives
Besides the obvious comparison of Kin Euphorics and alcohol, there are several other alternatives you can pursue as you are looking for a great substitution.
DRAM Lemongrass CBD Sparkling Water can help manage your stress without all the calories and the hangover. Hempisphere is another collection of CBD products, while Recess is also a sparkling water with hemp extract and adaptogens.
Is Kin Euphorics Safe?
Kin Euphorics is honest and upfront about not being safety backed by the Food and Drug Administration or any medical governing body. However, most customer reviews and scientific literature points to these products as being safe to use.
That being said, the company recommends avoiding the consumption of Kin Euphorics and antidepressants at the same time. Other drugs, like MAO inhibitors or SSRIs, should also be avoiding to avoid any potentially adverse side effects.
You should also avoid drinking alcohol or taking any other drugs, prescription or illicit, while consuming Kin Euphorics.
Customer Service
One of the coolest features of the Kin Euphorics website is that they have posted several recipes for users to try. One of the biggest customer complaints about Kin Euphorics is that, although it emulates the social and cognitive benefits of drinking alcohol, it doesn't offer much in the taste experience.
These recipes help you consume Kin Euphorics in a manner that is just as enjoyable as drinking alcohol.
Some of the most popular recipes include Kin and Tonic, Kin Mule, Kin Pomme, Kin Cider, and Kin Colada - all of which offer a great tasting experience like you would have when drinking regular, alcoholic cocktails.
If you need to get ahold of this new company for any reason, you will not have much trouble doing it. Contact information is readily available on Kin Euphoric's website. They have active social media pages on Twitter, Instagram, and Facebook. If you subscribe to the company's email newsletter, you will be the first to hear about special events and offers.
While Kin Euphorics does not have a phone number published on its website, you can easily email them with questions about products or orders at [email protected]
The company has a generous return policy. All damaged orders will be refunded, but refunds cannot be guaranteed after fourteen days. In addition, returns are not guaranteed in incidents where customers simply did not like the product - the company recommends reading the full product listing before deciding whether Kin Euphorics will be right for you.
Where To Buy?
Kin Euphorics' products are currently available for preorder on the company's website. Here, you can experience all the benefits of "all bliss, no booze" by elevating your state of mind - no hangover required.
The Bottom Line
There are mixed reviews about Kin Euphorics online, but very few claim that the product didn't work. Most negative reviews have to do with the taste of the product, which can easily be mitigated by mixing it in your favorite nonalcoholic drink.
If you're looking for a new way to cut back on your alcohol intake, or if you are simply curious about how nootropics will affect you - you should consider purchasing a bottle of this unique tonic today.
If you have any experience with Kin Euphorics or their products, please leave your reviews below.
You may also be interested in
Kin Euphorics Customer Reviews

Tina
All ingredients that provide relaxation and cognitive function can be purchased as supplements at your local vitamin shop. This will be more affordable and adaptable to a person's needs. This can be accomplished with some education and or a helpful sales person.

Stacy
Kin contains addictive ingredients - not safe for recovering alcoholics or addicts
I ordered all the kin products. The cans and both bottles. I'm a recovering alcoholic. When I drink kin products, I feel inebriated. And that scares me. So I looked up their ingredient list and see that addictive ingredients are included. I can't risk my family, career and sobriety. Relapsing could cost me everything.
I dumped all the cans and the 2 bottles down the drain and filled up my recycling bin. I think kin needs to be up front with the potentially addictive qualities of their beverages - even if they only contain small amounts of the addictive ingredients.
They clearly don't understand addiction. This could ruin the future and deeply impact the families of alcoholics in recovery who are unsuspecting and risk relapse by drinking kin.

Pauline C
Wow, so I just received it two days ago. It has an interesting flavor, almost like prune juice with cinnamon. Pleasing in an unexpected way. But, I tell you, I drank 3 ounces (two servings last night) and I was ready for bed. I could not keep my eyes open and I fell right asleep. This never happens. I feel great today. I don't drink anymore and I have missed my nighttime glass of wine, but this stuff will do it. A bit pricey, but so was the wine I used to drink.

Frank P
Waste of money. One serving=$5.00. Does not matter it does nothing anyway, because it does not work. To bad. The concept is a good one.Get someone that actually can put some science into the idea to make it work.

Kimbi H
Dream Light=Drifting away fo Dream Land
I received the Kin Euphorics Dream Light and as an avid taker of the daily pm pill to go to sleep, this natural alternative has changed my mind on needing otc drugs.
The bottle comes in secure packaging as the bottle is glass. I take one ounce a night and in less than 30 minutes I'm fast asleep.
The customer service has been super quick with answering my questions and have offered knowledgeable and creative advice. Kin Euphorics is all natural and such an amazing natural alternative to pharmaceuticals.

Wendy B
I am about to order my 3rd bottle. It is not like getting drunk and silly. Instead, it is an enhancement. It makes me feel like all my problems are solvable and gives me some sense of empowerment and insight. I recommend Kin High Rhode.

Bob M
It works and it's pretty decent
I drank two servings of Kin (four ounces). It's a slow come up, but once it hits, it feels like you've had 5-6 ounces of liquor--for a non-lightweight drinker. You'll feel chatty and want to move around, dance, and laugh. The feeling lasts for about 2-3 hours and doesn't fade out or make you tired like booze does. Zero "depressant effects." The only issue some may have is that it's not like alcohol in the sense that if you drink more, you'll feel it more. Once you feel it, that's where it stops. Which can be good or bad for some. Drinking more Kin only increases the duration of its effects. For the price, I'm not sure it's worth it. But, if you're trying to quit or cut back on your intake, this is the best legal substitute. You'll be able to keep up with your boozy crew and be the DD, if that's your jam. Though doing so is probably not recommended.