KidKraft Reviews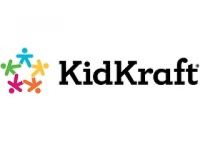 KidKraft is a manufacturer and online seller of children's toys, playsets, and indoor and outdoor furniture. The company operates in several countries throughout North America and Europe.
How Does It Work?
According to their website, the creators of KidKraft wanted to make toys and products for children that all had the goal of inspiring imaginative play.
They have since grown into an industry-leading global business which has won many different awards for their dollhouses and play kitchens.
In fact, their website says that today their products are sold in more than 90 different countries by more than 28,000 sellers worldwide, and their offerings have only expanded since their acquired Big Backyard® and Cedar Summit®, who offer high quality backyard playsets and playhouses.
All KidKraft products are designed with the idea that every kid needs a place to explore and to imagine, so that children can be empowered while discovering the world they are growing into.
Cost & Price Plans
Because this company sells such a wide variety of products, there is no one single or static price range for the items you will find here.
All prices will clearly be displayed on the individual product pages, however, and their website does say that they provide free shipping for all orders that total more than $30.
Refund Policy
This company says that any products purchased directly through the KidKraft website are eligible to be returned to their site within 30 days of the date of purchase for a refund; they will not accept any KidKraft items purchased through third party retailers, however.
You will need to locate and adhere to the policies of the retailer where you purchased your product.
To return a product purchased through their site, customers will need to contact their Customer Service team in order to receive a Return Authorization number.
This number must be included in the return shipment, along with your original packing slip, and the product you are returning must still be in new, unused condition in the original packaging including any accessories, manuals, and documentation.
Unfortunately any items you have purchased that have been personalized will not be eligible for return and refund.
Customer Service Contact Info
Customers who would like to contact Customer Service with any questions, concerns, or complaints can do so by phone at 800-933-0771 or by email at [email protected]
Reputation
This company sells such a large range of products for children that customers will really be best served by looking for reviews of the specific product they are considering purchasing, as this will provide them with the most accurate and relevant information.
That being said, this company has won awards for the products they design and sell for children, and they offer their customers a reasonable Return Policy at this time, so customers considering trying this company for the first time should be able to feel comfortable making a purchase here.
Competitors and Alternatives?
Finding the right competitors and alternatives to this company will depend on the specific product you are hoping to find, as not all children's companies will sell both dollhouses and outdoor playsets.
If you have any experience with KidKraft or their products, please leave your reviews below.
KidKraft Customer Reviews

Alfred H
Brightside play system has poor quality and no support
I purchased a KidKraft Brightside outdoor play system about a month ago. The box says it is rated for children 3 to 10 yrs and up 9 children of up to 110lbs. I have two grandchildren 4 and 7. They don't weigh 110lbs combined.
When they are on the swings, the whole playhouse twists and some part will break very soon. There is a large crack in the main support bean for the swings that was obviously glued. The stain they applied did not take to the glue, so the crack is highlighted.
I have phoned a number of times and get a message saying high call volume please leave a call back number, the system does not ask for your number and kicks you out, so no one can be contacted.
I also sent an email a week ago to their support department and not received a reply. Poor quality and no support.

Tonya P
On 3-26-2019 I attempted to purchase the Wild Rock Lodge and Adventure Tower Wooden Playset on Kidkraft.com for $1,299.99 with the advertised 20% promo SPRING20 making the cost $1036.00.
My first attempt it said transaction declined, please try again later. There was no reason for the transaction to be declined. I tried once again, it said the same thing. Although at this point the money had came out of the bank account attached to the card. I emailed customer service from my KidKraft account, I also used the customer chat (rep was very rude and unhelpful) I have images of both, and screenshots of bank account.
I contacted KidKraft at 19723850100 in our 10 minute conversation the rep, who was very kind advised me that there was a technical issue, that my order had not been completed and that my money was pre authorizing and would be back in my account in 3-5 business days, that the sale was going on until March 31 and to try again the next day.
Low and behold, the swing set is now SOLD OUT. No one ever replied to my message, and they are closed for the day. I feel cheated and lied to. I think they had the swing set priced wrong, and they realized when I called, making it unavailable to purchase now. I want that swing set (that technically I paid for, the money is still not in my account) and I want it for the advertised price.