Khan Academy Reviews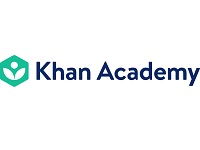 Khan Academy is an organization that states their goal is to change the world of education by providing free, world class education for anyone, anywhere.
How Does Khan Academy Work?
The courses available online at Khan Academy includes math and science classes of multiple disciplines and many different proficiency levels, as well as a selection of certain humanities courses, like finance and history.
Students that take part in their courses will have access not only to a library of content that offers interactive challenges, assessments, and videos, but also to statistics that show you what you have learned and how you are progressing through your goals.
Coaches and teachers that utilize the Khan Academy for their students will also have access to the data of students' progress so they can determine exactly what areas of study are giving their students - or a particular student - the most trouble.
Cost & Price Plans
The whole purpose of the Khan Academy is to provide access to high quality education and educational tools completely for free.
Because this is considered the backbone of their organization, none of their courses nor any tool or feature they offer will cost anything to the students or educators that use their services.
Refund Policy
Since Khan Academy and all of their offerings are completely free, they do not have any need to offer a Refund Policy. In addition, they offer no Guarantee Policies either.
Customer Service Contact Info
Customers who would like to speak to their Customer Service team about their questions, concerns, or complaints can do so by submitting them directly to their website based on the nature of your feedback, whether you are Suggesting a Topic, Suggesting a Feature, Reporting a Problem, or Sending Thanks.
Reputation
Khan Academy is a very well respected organization that is generally well liked and appreciated both by students and the educators that choose to make use of their resources.
Competitors and Alternatives?
There are many other organizations online that work to offer potential students free access to educational and learning courses and resources, including Memrise, Quizlet.com, Skillshare, and many more.
If you have any experience with the Khan Academy or their services, please leave your reviews below.
Khan Academy Customer Reviews

Marina W
Use it!!! its actually free, great content! Practice tests/quizzes so you can actually learn.

Rim I
trustworthy clear free amazing
try it for yourself and see!